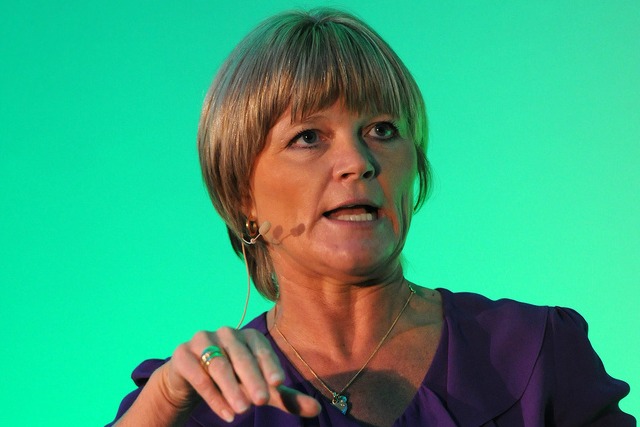 Fru Hazlitt, managing director of commercial and online at ITV, made her self-styled "rallying cry" to more than 350 digital publishers attending the AOP Digital Publishing Summit.

Having stated her belief in "substantial opportunities" beyond ITV's core ad-funded model, Hazlitt singled out the potential and pitfalls of one-to-one targeting opportunities opening-up around Video on Demand (VoD).

"What is critical, is whatever we do as broadcasters and publishers, we still need to work on a common targeting approach," she said.

"We need there to be one [standard approach] across all major publishers, agencies and advertisers, so that it reduces transaction costs and really does create value."

The call to action came shortly after Hazlitt had reiterated ITV's desire to diversify its revenues and leave itself less exposed to the cyclical nature of the traditional advertising model, as stated in ITV's chief executive Adam Crozier's five year plan last summer.

Hazlitt warned: "If every publisher, agency and advertiser, not to mention network and ad exchange, develops their own customised targeting approach - which is happening - then things are going to get needlessly messy and confusing.

"For the poor advertiser who has to reconcile something ridiculous like 'fun-loving, empty-nesters who are dedicated petrol heads... it starts to not make any sense."

"Just because you can target someone by their hair colour or shoe size, doesn't mean you should be doing it."

ITV's commercial leader went on to add: "For many advertisers, actually, what we're still finding is [that] the familiar socioeconomic and demographic targets, which take the 50 million strong adult UK audience, and hundreds or tens of thousands per region, maybe enough for the time being."

In the face of rising interest in social media, Hazlitt called on content producers and advertisers to "not to fall prey to the myth that user-targeting trumps content or context". To illustrate the point, she drew upon the ongoing success of Bartle Bogle Hegarty's ad campaign for Yeo Valley.

"There is a huge difference between a viewer glued to the X Factor and one watching a bit of user generated content for a few seconds," she said.

"If you're glued to the X Factor then you want to see those five gorgeous farmers brought back by Yeo Valley, because actually it's part of the experience isn't it.

"They're in that space, they're in that place. It's not the same as being in the middle of something that is less than finished."

Hazlitt concluded that "the best advertisers will take that into account", adding they will "think about the environment and will think about the interaction while they are doing that."
Follow Arif Durrani on Twitter: @DurraniMix