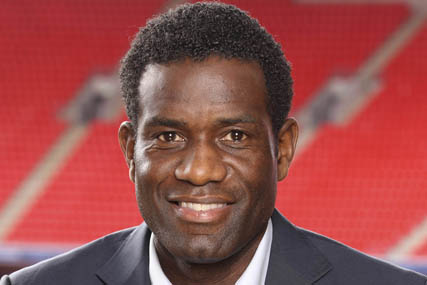 Earle, a former Wimbledon player who has worked at ITV for eight years, was sacked after he bought a block of 40 tickets for the Holland vs Denmark game on Monday that he said was for his friends and family.
However, Earle's tickets ended up in the hands of 36 women representing Bavaria Beer - rival of the World Cup official sponsor Budweiser.
They attended the game wearing matching orange mini-dresses provided by the Dutch beer firm, as part of an 'ambush' marketing campaign intended to promote the brand.
FIFA states that presenters are allowed to buy block tickets but they must not be passed on to unauthorised third parties.
As an official sponsor of the World Cup, Budweiser is the only beer company allowed to advertise within FIFA venues.

An ITV spokesperson said: "Following claims by FIFA that official 2010 World Cup tickets may have been used for ambush marketing, ITV has reviewed its entire ticket allocation for the tournament.
"Immediate investigations indicated that a block of ITV tickets would appear to have been used for unauthorised purposes during the Holland vs Denmark match. Further enquiries have revealed that a substantial number of tickets allocated to Robbie Earle for family and friends have been passed to a third party in breach of FIFA rules.

"As a result, Robbie Earle's contract with ITV has been terminated with immediate effect."

The latest debacle follows ITV's technical glitch during the England vs USA game which left 1.5 million ITV1 HD viewers watching a Hyundai ad instead of England's first goal.
The broadcaster's World Cup troubles began even before the tournament started when its international debut of a Nike ad was cut short following a "transmission problem".