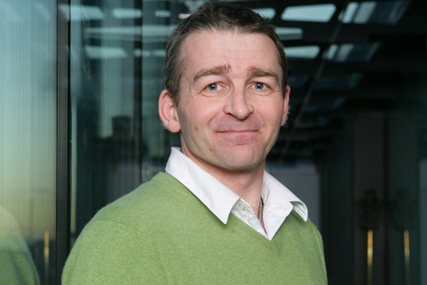 Pollard will move to Atlanta to take up the role of vice president, global connections.

His hire forms part of a wider restructure at Coca-Cola. He will be responsible for leading Coca-Cola's strategy to communicate with consumers through all strands of media.

The team is headed by Wendy Clark, senior-VP integrated marketing communications and capabilities.

In addition, it is believed that Coca-Cola will be expanding the team with more new hires and a handful of executives in the team will have slightly altered remits, with an extra focus on earned media.

Nigel Long, group chief executive of Naked, said: "Ivan's move presents both Ivan and Naked with a huge opportunity. Coca-Cola remains one of our largest global clients and we look forward to continuing working with Ivan inside the company rather than outside."

Pollard will remain with Naked until he takes up his position in Atlanta at the start of January 2011.

In 2005 Pollard became the fourth managing partner at Naked along with founders Will Collin, John Harlow and Jon Wilkins after leaving the Ingram Partnership.

Pollard joined Ingram in 2003 when its founder, Chris Ingram, acquired Pollard's planning consultancy Unity. As part of the deal, Pollard was tied into the agency until July 2005.

Most recently he was integral to the company launching its first office in India, which opened in March this year.

Pollard's exit follows last month's news that strategy director Dan Cresta, who has been with Naked since 2001, is leaving to join CBS Outdoor to lead the media owner's relationships with clients.