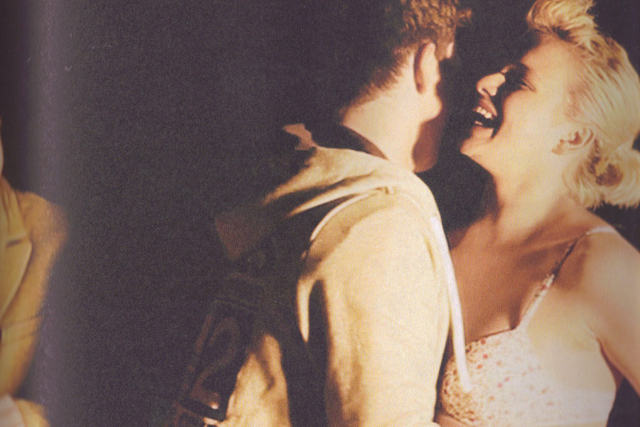 The ads were carried in Jack Wills' 2011 Spring Term Handbook, featuring risqué pictures of young adults cavorting in a state of undress. Nineteen people complained to the Advertising Standards Authority (ASA), claiming the ads were not appropriate in a publication that could be viewed by teens.
The catalogue was produced in-house, and this is not the first time the brand has courted controversy. A campaign for the 2009 spring catalogue containing alleged "gratuitous" nudity escaped a ban.
The ASA upheld the complaints, ruling that the catalogue cannot appear in that form again.
The first image showed a young woman with a raised leg, lifting her short skirt to show her upper thigh, buttocks and the lower section of her knickers.
The second ad showed a group of three women and two men stripping on a beach. One of the men is removing one of the women's tops to show her bra.
The third ad showed the same group running out of the sea wearing only their underwear.
The fourth ad showed a young couple embracing and kissing. The man was topless and the woman wearing only knickers. The side of the woman's breast could be seen and her left leg was raised, wrapped around the man. From the left of shot, water was being sprayed on the couple.
Jack Wills said the ads were targeted at 18- to 22-year-old students and all models depicted in the ads were 18 years old or older. Jack Wills justified their ads to the ASA, by saying its marketing was intended "to project a positive, fun and sometimes flirtatious" image, which it believed was an accurate reflection of student life.
To receive the catalogue, customers must have either signed up online or in-store and confirmed that they were at least 18 years old. An online film advertising the catalogue warned that it contained scenes of a sexual nature, but the catalogue did not.
The ASA upheld the complaints, which breached CAP Code (Edition 12) rules 4.1 (Harm and offence) and 5.1 (Children – harm and offence).
The ruling noted that: "Each of the images contained partial nudity and it was considered that the fourth image in particular went beyond what could be described as fun or flirtatious.
"Because we understood that younger teenagers could have both direct and indirect access to the catalogue, and because we considered the fourth image in particular to be overtly sexual in nature, we concluded that the catalogue was sufficiently provocative as to present a risk to younger teenagers."