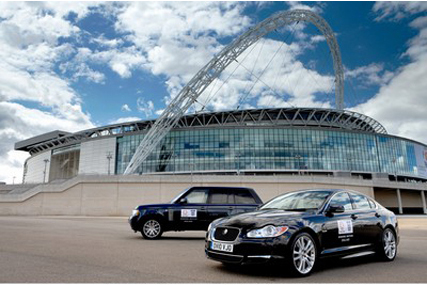 As the official car supplier to the bid, Jaguar Land Rover will be supplying four Range Rovers, one Discovery 4 and four Jaguar XJs for the FIFA inspections later this month. Jaguar has also supplied two Jaguar XFs to assist the 2018 bid team with its domestic business transport.

Andy Anson, England 2018 World Cup Bid chief executive, said: "Jaguar and Land Rover are premium British brands that are ideally suited to support our Fifa World Cup bid.
"At England 2018, we are committed to proving we have the qualities required to stage the world's biggest tournament, and to have the support of brands that are so recognisable across the entire globe is tremendous news."

Jonathan Gregory, director of partnerships for the bid, said: "Jaguar Land Rover are a fantastic addition to our sponsor family, the brands are synonymous with design, quality and excellence.
"They are dedicated to providing first-class vehicles for our bid and we are really looking forward to working with them."