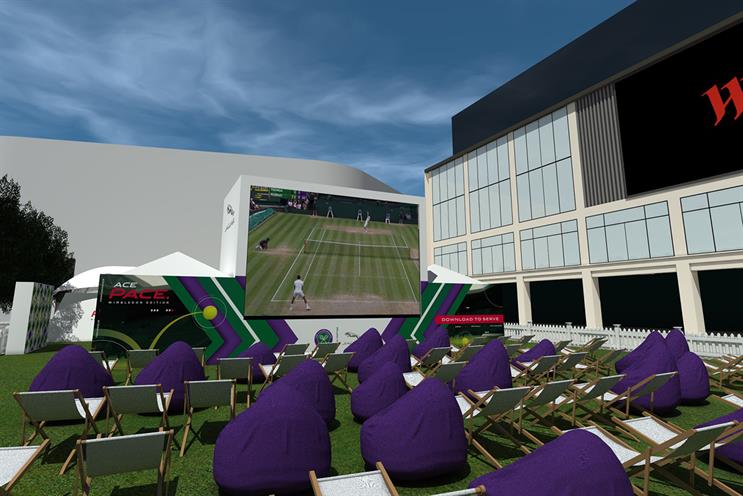 Jaguar Land Rover has created a Wimbledon pop-up at Westfield London, where it will be screening matches and offering a tennis experience.
In the 200-person-capacity fan zone, visitors can watch the games live on a big screen from deck chairs and bean bags.
Guests will also be encouraged to try the Jaguar Ace Pace Wimbledon Edition app, which measures the effectiveness of people's tennis serve. The app calculates the speed, angle and power of the user's serve through a smartphone's gyroscope, motion sensor and accelerometer.
The app can be used within a 360-degree booth in the event space. The visuals on the wrap-around screen will give users the sense of being on Centre Court. The booth will allow participants to share a video of themselves on social media.
There will be a daily leaderboard generated from the scores of people using the app. Whoever is first at the end of each day will win a pair of Wimbledon tickets and a chauffeured car journey to the tournament.
Jaguar will have some of its models on show, including the I-Pace, F-Pace and E-Pace.

During the finals on 13 and 14 July, there will be a premium experience for the public with an additional food and drink offering to celebrate the tournament.
Creative Artist Agency, Spark44, The Event Business and Dentsu X are delivering this project.