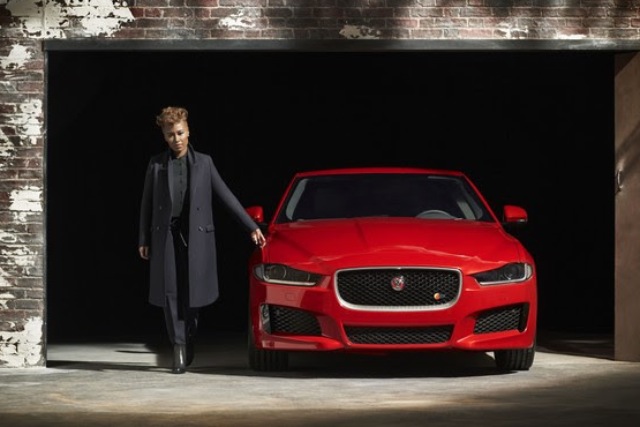 Using the hashtag #FeelXE, consumers are invited to tell Jaguar and Sandé what exhilarates them, using words, pictures, sounds and films via Twitter, Facebook, YouTube and Instagram, as well as Sandé's own Twitter and Facebook pages.
Sandé will then write a Feel XE song that will be performed in an audio-visual extravaganza on 8 September at a secret location by the banks of the Thames, with the event building to a climax featuring a reveal of the car.
Other events will also take place across London, all designed to encapsulate the mid-sized sports saloon's "Exhilaration" brand identity.
Elba will tap into his love of cars and, with his production company Green Door Pictures, will create a "Feel XE project"; and designer McCartney is also devising her own project.
Sandé said: "I'm excited about working with Jaguar on the Feel XE campaign and with an incredible British brand.
"The new XE is innovative in its design and I can't wait to start collaborating with the world, looking at what defines 'Exhilaration' for them, and premiering the track in London at what is going to be an incredible event."
Elba said: "I have a passionate, personal connection to cars, and when I think of 'Exhilaration' I am immediately drawn towards the defining points in my life and the role that cars have played in these moments."
McCartney said: "I'm passionate about British design and innovation. I'm proud to be involved in the Jaguar Feel XE campaign and look forward to this exciting partnership."
In the build up to the event in September, Jaguar's Facebook page will carry behind-the-scenes footage and interviews.