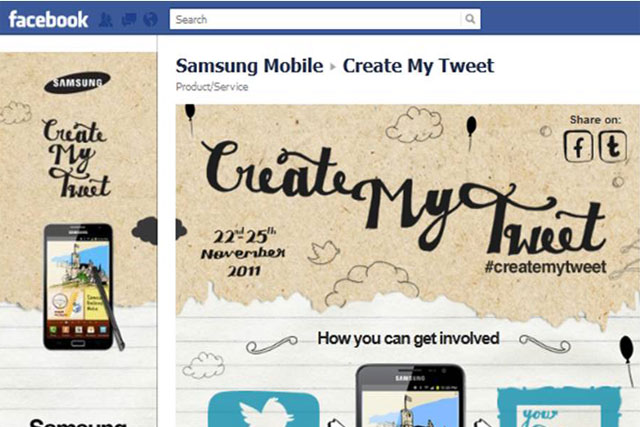 The 'Create my Tweet' campaign has been devised by social media agency Jam. It features original artworks by illustrators using Galaxy Note handsets, created from 140 character tweets sent to the Samsung Mobile account.
Illustrators Steven Wilson, Rose Stallard, Danny Sangra, and Natasha Law will be using the phone's features, including the Galaxy-Note's digital pen and memo service, to create their artworks.
The campaign launches tomorrow (22 November) and runs for three days. Twitter users who want to see their tweet turned into art should message @samsungmobile using the hashtag #createmytweet.
Samsung's Galaxy Note went on sale in the UK at the start of this month (4 November). Meanwhile Samsung launched its Galaxy Nexus Android phone in the UK last week (17 November).
Follow Sarah Shearman on Twitter @shearmans