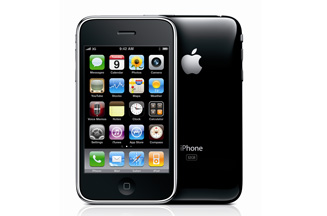 Apple's new software for the iPhone offers up new ways to make money on the device, allowing developers and media owners to sell monthly subscriptions to their products. Many papers and magazines including the Economist and Metro are available on mobiles, but the new Apple iPhone operating system makes it possible for them to let people buy the next edition through an application on their phone.
Subscription-based applications could let media owners charge consumers to access new levels of a game, items in an online store or additional content without leaving the application. A publisher would not need to direct iPhone users to separate websites to buy more content.
Jon Davie, managing director of agency Zone, says the new operating system provides publishers with 'the ability to sell apps with an ongoing subscription payment model' which could help major newspaper and magazine publishers such as IPC, Nat Mags and Bauer to monetise their content through mobiles.
Tony Kypreos, group managing director of digital at Bauer, says: 'Consumers have an appetite for getting their content via new platforms. Bauer Media has always embraced mobile and is already streaming Kiss and Magic through the use of Apple Applications. We will continue to build our business in this space as opportunities develop.'
Arguably iPhone users would be willing to pay a few pounds a month to read the latest editions of Time Out or Wired on their mobile handsets.
Russell Buckley, vice president of global alliances at mobile advertising network AdMob, says: 'With Rupert Murdoch looking at monetising content, I think mobile will play a major part in this.'
Already newspapers such as the Wall Street Journal are planning to charge small fees for occasional online users of WSJ.com who don't want to pay a full subscription. Now the paper is also moving toward charging for mobile content.
In the US, WSJ.com has started polling iPhone subscribers to the paper's content to gauge their willingness to pay for the application.
Apple is paving the way for more papers to follow suit with subscription billing options for app creators.
Meghan Keane, US Editor of Econsultancy, says: 'Currently, the paper's iPhone application is free, which works against their plans to start charging for content. But there are two factors on their side here. Mobile apps are still a nascent market. Furthermore, for dedicated readers of the paper, paying for full access to the Journal's content would be a benefit, not a burden.'
Learning from the Wall Street Journal's experiences, Rupert Murdoch expects to start charging for access to News Corporations' newspaper websites within a year as he strives to fix a 'malfunctioning' business model. Broadcaster ITV is also considering the option of introducing micropayments around some of its online content.
Buckley views in-apps micropayments on the iPhone as 'huge news' as the iPhone is gathering traction with consumers.
However, he argues that unless a publisher has a powerful brand, the 'subscription model would not work at all'.
Buckley says gaming offers 'bigger potential' as consumers will be able to buy the next level of a game on their iPhone, and pay 'real money to buy virtual gifts and games'.
Launched last month, six million consumers downloaded the new iPhone 3.0 software in the first five days. iPhone 3GS customers can access more than 50,000 applications from Apple's App Store, where customers have already downloaded over one billion apps.