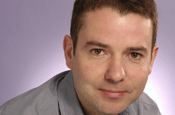 Booth was voted fifth in a list of internet pioneers published by Campaign in 2005.

Hot Cherry's clients include Sony PSP, Channel 4, Microsoft and Ford.

Hot Cherry founder Harry Cymbler said: "With over 12 years experience working with global brands together with a first-class reputation for new media, innovation, emerging technologies and online businesses James will bring a vast amount of knowledge and insight to Hot Cherry."

Booth said: "Hot Cherry is exceptionally creative, hugely knowledgeable about the online world, and massively courageous. Brands need agencies like Hot Cherry."

Tangozebra was bought by DoubleClick in 2007.