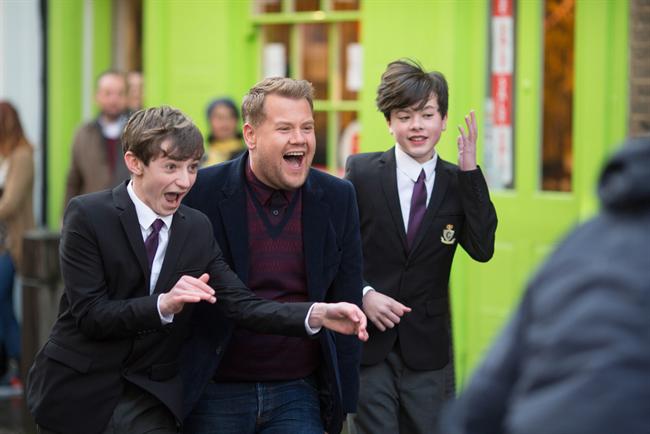 The video, which is being hosted on YouTube, shows Corden walking down the street, listening to the radio and feeling a bit harassed. When Estelle's song 'Free' kicks in, Corden perks up and mimes the words while dancing.
When the song abruptly ends, Corden walks away as the screen turns purple and the hashtag #freethejoy appears.
Gravity Road was behind the campaign. Mark Boyd was the creative director on the film, which was directed by Ben Winston through Fullwell73. Winston recently directed One Direction's 'Best Song Ever' music video.
Kate Wall, the brand manager for Cadbury's Dairy Milk, said: "Our glass and a half of chocolate unleashes spontaneous moments of joy. James' performance is the absolute embodiment of this and has helped extend our current lip-synching campaign giving another proving point.
"We've combined two national treasures, Cadbury Dairy Milk and James Corden, and created a film which you can't help but feel joyful watching."
Cadbury launched its 'Free The Joy' campaign in January with a TV ad, created by Fallon, called "Keith".
Gravity Road helped create the short film 'Room 8' for Bombay Sapphire that won a Bafta on Sunday evening.
This article was first published on campaignlive.co.uk