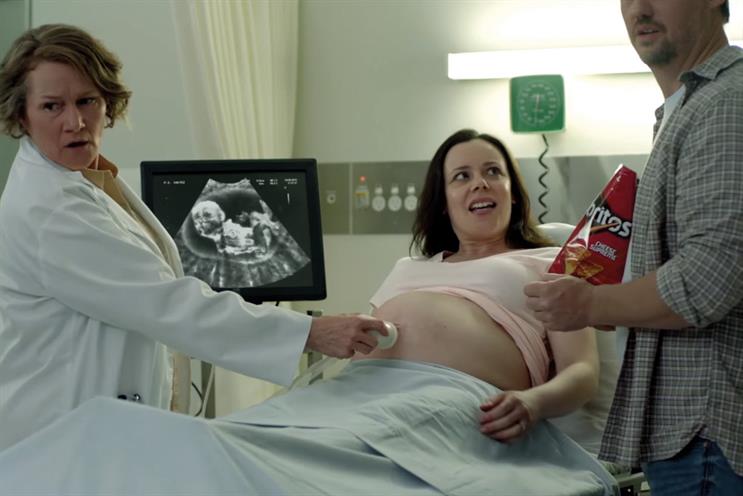 I didn't expect to be writing this. But then I didn't expect to be feel saddened by a bunch of ads. Irritation, annoyance and head-shaking disbelief at the sheer waste of time and resources is what I usually feel. But never sadness.
You see, I've just watched the 'Best Five Ads of Super Bowl 50', as compiled by a respected industry publication that shall remain nameless. All you need to know is that the list comprised of: Doritos' "ultrasound", Heinz Ketchup's "wiener stampede", Audi's "commander", T-Mobile's "restricted bling", and Jeep's "portraits". The honourable mentions list expanded this out to: Avocados From Mexico's "Avos in space", Axe's "find your magic", Coca-Cola's "Coke Mini", Colgate's "every drop counts", Hyundai's "Ryanville", Kia's "Walken closet", Toyota's "Longest Chase".
Judging by the chatter out there regarding these, critics seem to look at them in isolation. They coo and become 'passionate' over the 'storytelling' and the 'craft' and probably someone said they were 'important'. I saw them differently.
Other than all being the highly-polished yet oddly-familiar cack that seemingly passes as an idea these days (lots to illicit plenty of head-shaking and discontented muttering), I came away with the following overriding bullet-pointed observations:
- Predominantly white.
- Predominantly male.
- Main female ad (Ryanville) portrays the women as 'distracted drivers'.
- Only obvious Black person is Drake ("recruited bling"), and he's happily selling out to whatever the three white money-suits are asking.
- Only obvious Asian person is a 'poor' little girl needing clean water ("every drop counts").
Now, I didn't begin watching these ads with any preconceived ideas. In fact if anything, I was hoping to see some brilliant work – after all, these are much-lauded Super Bowl ads. So I checked myself for confirmation-bias and false-pattern recognition. I double-checked and watched them all again to make sure I wasn't making a mountain out of a molehill. But it was undeniable.
First ad in was Doritos. I thought: "Yeah, kinda funny in a I'm-sure-I've-seen-this-before kind of way, but also instantly forgettable." The second one was for Heinz: "Dogs. Loads of people will be cooing over the cute Weiner dogs I guess. Nice idea. Execution a bit naff though." As I was watching this one a thought lazily drifted across my mind: "Do only white people have ketchup?" It wasn't an emotional thought, just one of those 'hmmm' semi-conscious musings.
But as the rest of the ads went by this musing turned into a "errr… hang on a moment…" thought. I stopped watching and started skipping through, a conscious search for art (ha!) that mirrored actual life. It was a search that yielded depressingly little.
And so I found myself exasperated with a single question: why?
Why so white? Why so male? Why so mediocre? Why so excruciatingly predictable? Why is this still happening? Just... WHY? Why are these glittery yet edgeless and pasty identikit ads allowed to come into being? Does no one during the entire self-serving process ever say 'err, hang on a minute, the world doesn't look like this'? Does no one think 'you know what, we could use these millions of dollars to make the world better/easier/cleaner/more educated by actually doing something and not simply talking about it'?
I guess they don't.
All I know is, when you've done your business and you look in the Bowl, and what stares back looks a bit too white and really stinks, it's time to flush the system.
James Hilton is the former chief creative officer and co-founder of AKQA.