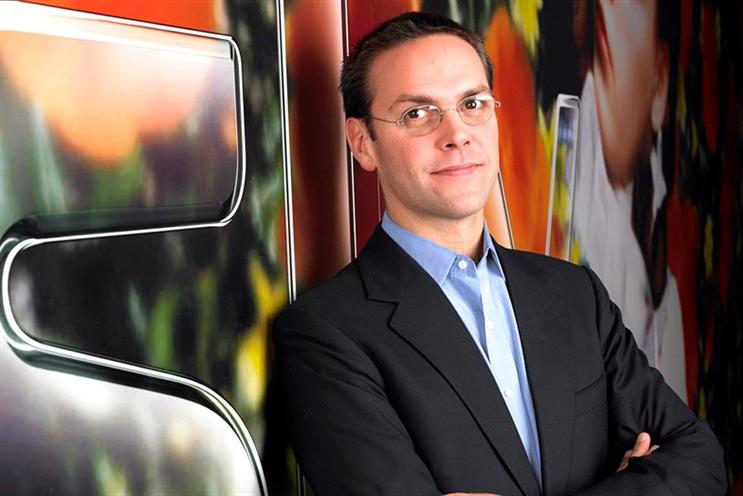 His return to the top job at Sky sends a signal that 21st Century Fox, the US media giant controlled by his father Rupert Murdoch, wants to keep a close eye on Europe's biggest pay-TV firm and does not plan to sell its 39 per cent stake.
James Murdoch said he was "proud to have been asked by the board of Sky to serve as chairman".
He was previously chief executive of Sky from 2003 to 2007 and chairman from 2007 to 2012. He replaces City grandee Nick Ferguson who was due to step down.
Martin Gilbert, the deputy chairman, said: "Having seen first-hand James's contribution to and passion for Sky, the board feels he is uniquely qualified."
James Murdoch stayed on the Sky board after 2012 as a non-executive director despite some initial shareholder concern and remained an influential presence as he was promoted to be chief executive of Fox in America.
He also chaired Sky Deutschland, the German sister company. Ofcom was critical of how James Murdoch did not fully investigate phone-hacking before 2011 when he also chaired newspaper company News International whose parent company controlled Sky at the time. He was cleared of any knowledge of hacking.
The scandal foiled the Murdochs' bid to take full control of Sky and they had to abandon the bid in July 2011 when The News of the World was shut.
Then Fox split from News in 2013, although the Murdochs retained their interest in both groups.
Sky UK subsequently merged with Sky Deutschland and Sky Italia — a long-held ambition of James Murdoch.
Vivendi, chaired by Vincent Bollore, who controls French ad group Havas, reportedly made an approach to Sky that Fox turned down last year.