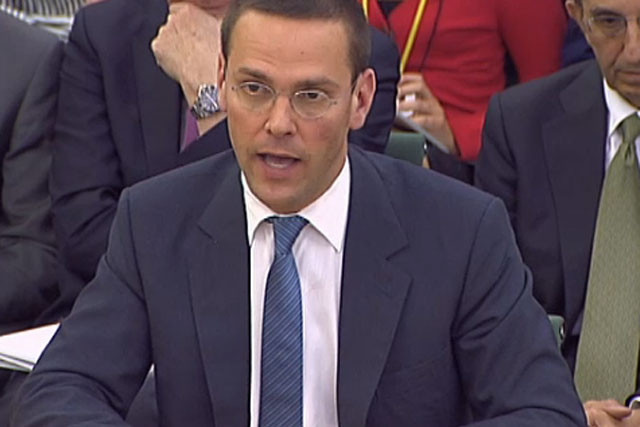 Tom Mockridge, the former Sky Italia boss who replaced Rebekah Brooks as chief executive officer of News International in July, will continue in his role and will report to Chase Carey, president and chief operating officer of News Corporation.
Murdoch has been under pressure from some quarters since the hacking scandal engulfed News International last year and led to the closure of the 168-year-old tabloid the News of the World.
In March last year Murdoch, who also holds the title of chairman and chief executive of News Corp's International operations, added the role of deputy chief operating officer of News Corporation and moved to New York.
Speculation mounted that Murdoch would be stepping back from NI after he resigned from the board of two of its subsidiaries. At the time News Corporation said he would remain as News International chairman.
Rupert Murdoch, chairman and chief executive officer of News Corporation, said: "We are all grateful for James' leadership at News International and across Europe and Asia, where he has made lasting contributions to the group's strategy in paid digital content and its efforts to improve and enhance governance programs.
"He has demonstrated leadership and continues to create great value at Star TV, Sky Deutschland, Sky Italia, and BSkyB.
"Now that he has moved to New York, James will continue to assume a variety of essential corporate leadership mandates, with particular focus on important pay-TV businesses and broader international operations."
News International surprised the market earlier this month when it announced The Sun would become a seven day operation. Rupert Murdoch claimed in a tweet on Monday (27 February) that the first Sunday issue of The Sun had sold 3.26 million copies.
Today, Murdoch said: "With the successful launch of The Sun on Sunday and new business practices in place across all titles, News International is now in a strong position to build on its successes in the future.
"As deputy chief operating officer, I look forward to expanding my commitment to News Corporation's international television businesses and other key initiatives across the company."
Follow Maisie McCabe on Twitter @MaisieMcCabe