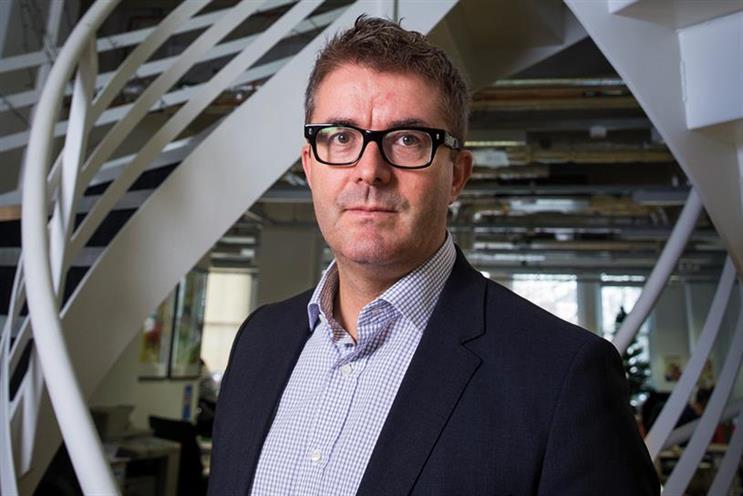 During a panel discussion on responsibility at the Advertising Association's Lead conference in London today, Murphy said there is an argument that shops should behave like lawyers who represent anyone who comes forward.
But Murphy said that the difference in people who work for ad agencies is that they are very empathetic and are constantly putting themselves in the shoes of the consumer.
He said that because of this, it can be very difficult to work for just any client.
Murphy said: "From an agency perspective it's about the brands and sectors that we work with. We have 40 clients, so a lot of clients in a lot of sectors which means that there are only some sectors we can work in now."
He used an example of going for a science-based client, when at another agency, that he believed looked interesting because of a civil defence brief. However when the first brief came in it was "effectively for weapons".
Murphy, who is also the chairman at the AA, said: "We looked at it and thought 'this is uncomfortable' and then it became clear that the planners and creatives weren't going to touch it."
He said that agency heads need to take staff opinions into consideration if they want to grow the shop.
Murphy added: "We are not paid advocates for anything that comes along, we have paid responsibilities. We are businesses that are quite fragile because we are people. If you bring in a client with the wrong values you can destroy your business."
Delegates also heard from David Pemsel, the chief executive at Guardian Media Group, who said that the use of ad-blockers is a "data point" to show that "we are getting advertising wrong".
In terms of the way Guardian Media Group works with advertisers, Pemsel said that the company looks at each client on a case-by-case basis and that there is no "blacklist".
He added: "I think the days of buying reach and influence – and it doesn't matter how much money you have – are over. We have to think about quality experiences, but need to be very careful in doing it in most authentic way."
Jasmine Whitbread, a non-executive director of Standard Chartered, BT and Valldata, told the conference that a sunset clause is vital when working with brands.
She explained that from her past work with charities, she learned that one should not become dependent on the partnership. If things go wrong or beyond a certain line, she said, a business should be able to pull out.