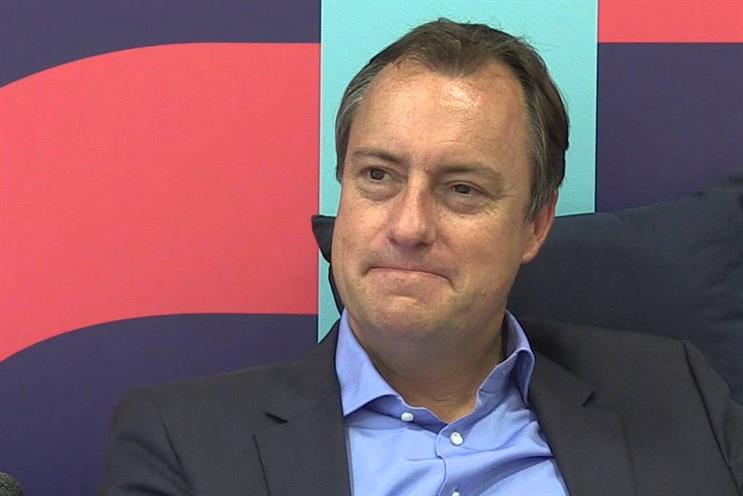 Wildman, the chief revenue officer of Trinity Mirror since 2014, said he has been given "a clear growth mandate" to make acquisitions and launch new products at Hearst. He will start on 3 April.
The US owner of Good Housekeeping, Harper's Bazaar, Esquire and Elle told UK staff about Wildman's appointment this morning, confirming the news that was first reported by Campaign on Tuesday.
Wildman has not worked in magazines but the 50-year-old brings print, digital and broadcast experience, after previously heading Yahoo UK and TV sales house IDS.
"I'm not daunted by the fact it's a medium I've not worked in before," Wildman said, noting he had made similar shifts in his career before.
David Carey, president of New York-based Hearst Magazines, said: "James is entrepreneurial and has a strong track record of transforming media businesses. He understands the UK, European and global marketplace, and has a clear vision of how we can continue to move our business forward."
Hearst noted Wildman led "a turnaround" at Trinity Mirror "built around digital acceleration and creativity" and was also behind a "successful reversal of long-term revenue decline" at Yahoo UK.
Carey added Wildman was "a good cultural fit" with the family-owned media group because "he gives credits to his people, he is not afraid of complexity and he has embraced innovation".
Carey reiterated comments that he made to Campaign last month, saying "you can call us out" if Hearst has not made acquisitions in the UK within the next 12 months. "It will be a front burner issue for James and his leadership team," Carey vowed.
Hearst UK posted a £5.4m loss in its most recent accounts but has insisted its "core" UK media business increased profits if writedowns and the performance of Comag, its distribution arm, are excluded.
Carey reiterated comments that he made to

Campaign

last month, saying "you can call us out" if Hearst has not made acquisitions in the UK within the next 12 months. "It will be a front burner issue for James and his leadership team," Carey vowed



Carey also said the publisher increased annual profits for the third year in a row globally.
Wildman described Hearst Magazines as "a strong and growing business, with dynamic brands, incredible talent and global scale" and noted the UK is Hearst's most important market outside America.
"I have been given a clear growth mandate for our existing brands in print and digital, as well as incubating ideas for new products, partnerships and acquisitions," he said.
Carey has not ear-marked a "specific" sum of money for UK acquisitions and played down the suggestion that the dollar's strength made it advantageous for the US group to buy British assets.
"We are a company with a long-term point of view," he said, explaining the rationale for acquisitions was not short-term gain.
Despite the talk of transformation, Carey said Wildman would not rush to make changes or shift strategy as Hearst already has "a good team" in place, although there has been a rash of departures in the past six months. "This is not a business that needs a sharp right turn," Carey maintained.
Wildman will be involved in Hearst's on-going search for a new London home as the publisher is due to leave its Soho base on Broadwick Street in two years' time and Carey expects a decision on the new office during 2017.
Carey also plans for Hearst UK under Wildman to work more closely with its sister businesses across Europe, including Spain and Italy.
Wildman replaces Anna Jones, who announced last autumn that she would step down in February 2017 after three years as chief executive to co-found an investment business, All Bright.
Carey said it had been an advantage to recruit in the open, rather than filling her job in secret, as he talked to "a lot of good candidates" – both externally and internally. It is understood that The Lighthouse Company led the search.
He praised Jones' contribution. "She oversaw the growth of our brands on all platforms, our partnerships with Asda and Jamie Oliver, and used our brands to develop female empowerment initiatives that will continue to be a priority," Carey said.
Wildman grew up in Lingfield, Surrey. He is known as a smart operator, but with an affable, easy-going manner, and is a diehard fan of rock band The Damned.
He played a leading role last year in persuading rival newspaper publishers to discuss pooling their ad sales to stem falling revenues, but the industry's efforts to set up a joint venture have struggled to make headway.