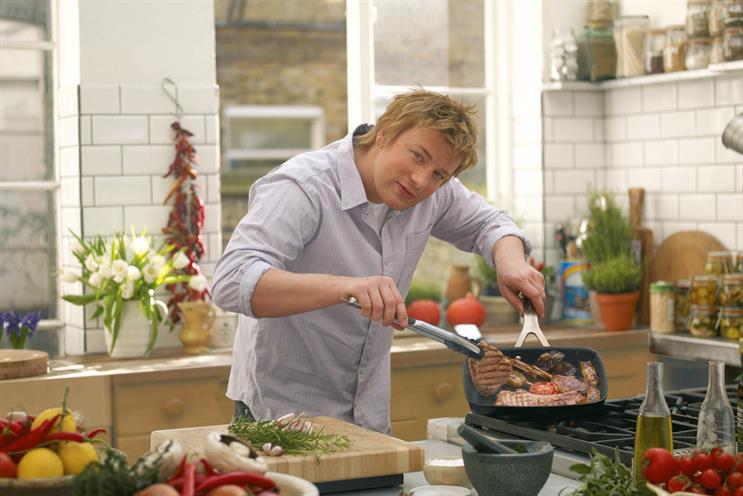 Jamie Oliver is going native: the chef is offering brands the chance to promote their products across his cookery empire through long-term partnership deals. The tie-ups will cover everything from his website, Jamieoliver.com, to his YouTube channels, Food Tube and Drinks Tube, as well as his mobile app.
The deals offer many attractions. Native advertising is a powerful way to create an association with not only one of the world's best-loved chefs but someone who commands trust as a leader in nutritious food. Oliver will use a sponsor's products in cookery demonstrations and give brands a namecheck.
Oliver's celebrity has barely waned from his first TV show, The Naked Chef, and he is also a bestselling non-fiction author. Crucially, he is a TV star who has made the transition to YouTube with huge success.
If brands can get even a small slice of the trust and fun that Oliver injected into Sainsbury's when he was the face of the supermarket between 2000 and 2011, they will be doing well.
That said, some brands may be put off by Oliver's occasional flare-ups. He famously criticised Sainsbury's for failing to take part in his programme on poultry welfare, and had a couple of spats with its then chief executive Justin King over ethical issues.
Jamie Oliver Holdings is now in negotiations with brands about striking long-term deals, according to its head of commercial, Lisa Tookey, who adds that these are not all food brands.
Earlier this year, Bacardi announced a three-year partnership with the company, brokered by Gravity Road, centring on Drinks Tube. The channel has yet to reach the same level of success of Food Tube, which has more than one million subscribers in five months – it has so far amassed roughly 60,000 subscribers.
The Bacardi deal is wide-ranging. Viewers can see Oliver demonstrate the perfect gin and tonic using Bombay Sapphire without even noticing there is an advertising deal behind it. Bacardi products are appearing across Oliver's portfolio and will also feature on his smartphone app, which Tookey claims has garnered 12 million downloads.
Tookey is seeking three more global brands to join the fold, though accepts that this push into native advertising is "a brave new world".
"It's a step into the unknown. The brands we are talking to are at various stages of understanding what branded content is," she says, adding that Bacardi's first six months of involvement is very much a test. "You can't just do a short burst then disappear; you have to have a consistent presence.
"Jamie is the most trusted and influential chef on the planet. He's spent the past 14 years building up that reputation and there is huge value that goes with that. Jamie puts 110 per cent into the partnerships – he is present in the day-to-day business and is really engaged with the brand."
Native advertising is an experiment that has yet to prove itself. Will consumers mind brands being promoted to them within content, without any mention that there is a commercial deal behind it? How will the association affect their perception of the content publisher?
How this experiment is received will offer a fascinating insight into the future of advertising, of brands, of YouTube and, most probably, of the chef himself.