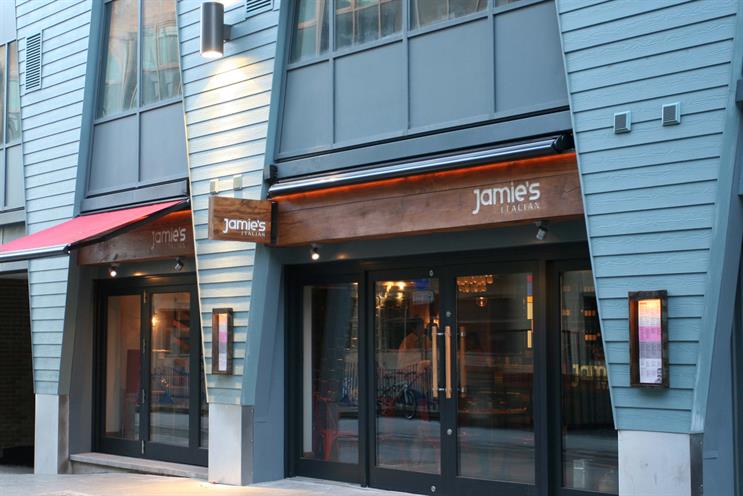 The intermediary has already approached agencies to invite them to pitch for what is understood to be a national brief promoting the chain. Oystercatchers was not available for comment.
Jamie's Italian is positioned as an "authentic, affordable Italian restaurant" and has launched ambitious expansion plans. Established as a rival to Carluccio's, also backed by a celebrity chef, Antonio Carluccio, Jamie's Italian has more than 30 restaurants in its national chain and is expanding globally.
Oliver and the Italian chef Gennaro Contaldo founded Jamie's Italian in Oxford in 2008. Oliver worked with Contaldo at London's Neal Street Restaurant in the early 90s.
As well as the UK chain, Jamie's Italian has restaurants in Australia, Dubai, Ireland, Russia, Singapore and Turkey.
Since ending his long-term relationship with Sainsbury's in 2011, Oliver's commercial deals have included devising a "deli-inspired" lunchtime range of food with Boots and starring in a Philips ad campaign for its HomeCooker range.