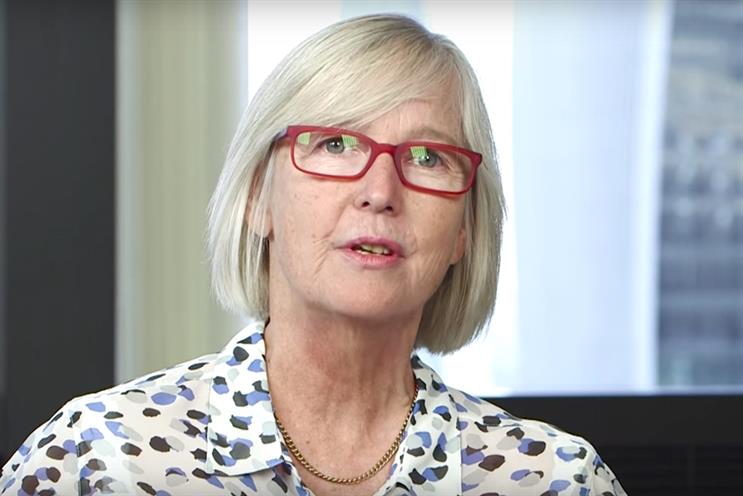 Jan Gooding, the global inclusion director at Aviva, departed the insurer in August after 10 years to focus on a "plural career".
Gooding said since leaving Aviva she has concentrated on "speaking and writing" – the first of three "buckets" that she said she is dividing her new working life into. The second will be consulting and advising on brand strategy and marketing.
For the third "bucket", Gooding is looking to build on her existing non-executive roles, which include equality charity Stonewall, print and online audience measurement company Pamco and the Market Research Society.
Diversity and inclusion remain an absolute priority for Aviva. Jonny Briggs, Global Talent Acquisition Lead, will continue to look after the Inclusion team on an interim basis.
At Aviva, Gooding was initially group brand director from November 2008 to December 2015. She moved to her current role in January 2016.
Gooding said: "I started this idea with [former Aviva chief marketing officer] Amanda Mackenzie's blessing when I was group brand director. There wasn't a big job for me to move to within Aviva, so she encouraged me to take non-executive roles. That was my develoment plan.
"I promised myself when I got to a certain momentum that I would take the leap. It's very hard to do as big as an executive role [as I was doing at Aviva] and non-executive commitments. There comes a moment when you have to commit to one or the other."
Gooding has chaired Stonewall since April 2014. Her term as chair had been due to end in April 2019 but the charity has asked her to extend her role until autumn 2020.
She became chair of Pamco in September 2015 and has been president of the Market Research Society since April 2017.
Aviva had not responded to requests for comment about Gooding's departure or whether she will be directly replaced by the time of publication.
Gooding said she expected Aviva to continue its support for diversity and inclusion: "The commitment to the agenda is immense. I had fantastic support from the board.
"Putting a marketing person in the role wasn't the obvious thing to do but [the task] was about behaviour and attitudes, how to get people to think differently."
Her previous experience includes time as an interim marketing director at British Gas and head of strategic communication at BT from 2003 to 2006.
An Aviva spokesperson said: "We are sorry to say goodbye to Jan and we wish her well for the future."