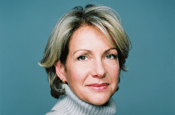 Lighting has served the company since since 2003, but has decided to leave after differences of opinion over strategy with owner RTL Group.

She has agreed to take six months' gardening leave as part of her departure terms.

Lighting said: "Sometimes in business, situations occur where a common agreement over strategic direction can't be reached and, unfortunately, on this occasion my vision for Five differs to that of RTL Group, the channel's owner.

Gerhard Zeiler, chief executive of RTL said: "RTL Group is very grateful to Jane Lighting for her great achievements during her time as chief executive of Five.

"In a highly competitive and rapidly changing market, she led the broadcaster into profitability, kept the audience share stable and increased Five's share of advertising revenues."

Lighting will be replaced by ITV's Dawn Airey, who also takes on the position of chairman at the broadcaster.