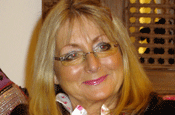 Starting in May, she will work closely with Liz Harold, a partner, and take responsibility for creative appointments. She will also join the company's senior management team.
During her time at COI, she was responsible for running the Self-Assessment, Tax Credits, Anti-Smoking and Learndirect campaigns.
While at M&C, she ran the AA business. And during her time at BBH (where she worked with her husband, John O'Keeffe), she handled Levi's, Unilever and Johnnie Walker.
Harold said: "This hiring will enable us to continue to work intelligently for our clients as we grow, while maintaining our focus on identifying and nurturing the best talent out there in our hands-on and personal way."
O'Keeffe added: "This role represents a real opportunity to apply the experience I have gained, both agency- and client-side, to LIZH + Grime's uniquely personal approach to finding talent and understanding the whole marketplace."