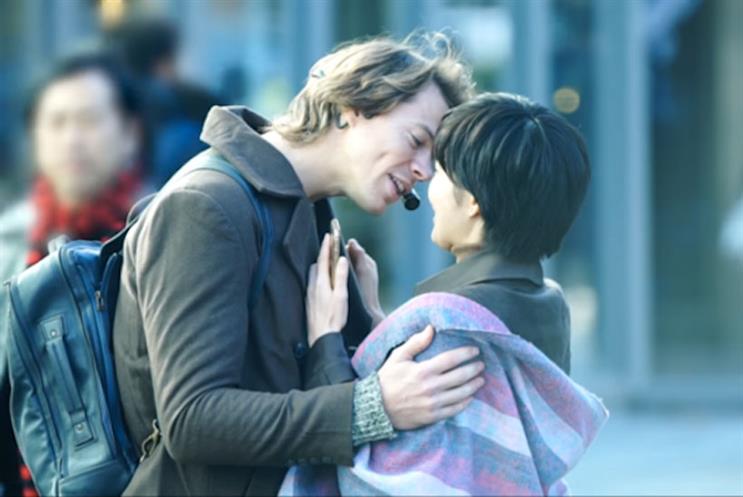 An online advert for Japanese tech startup Logbar has gone viral for all the wrong reasons as consumers have started a petition to have it removed.
The video, called "Kisses in Tokyo", is to promote Logbar's Ili product, a small gadget that is an instant translator in three languages: Japanese, Chinese and English.
The ad features Dean, a British man, approaching apparently random Japanese women and using Ili to somewhat forcefully convince them to kiss him.
Many of the women look visibly uncomfortable at the prospect, with more than one running away and Dean touching some of them in his attempts to cajole them into a kiss.
Numerous people on social media have described the video as creepy, cringeworthy and promoting sexual harassment.
So, you've made a live translation wearable. Now all you need is sexual harassment to sell it! https://t.co/InQ4enMVIr
— N D Kane (@nd_kane)
January 10, 2016
Moreover, a change.org petition has been set up calling for the removal of the "racist and sexist" advert. At the time of publication it had 309 signatures.
However, many of those complaining about the advert do also praise the Ili product itself.
Interesting product from @Logbar but MY WORD what a creepy horrible advert https://t.co/3LTXCtdnVY (0:36 and 0:48 are especially unbearable)

— Roo Reynolds (@rooreynolds) January 9, 2016
Great invention. Absolutely terrible marketing scheme. This is creepy as hell. https://t.co/kdLmofzkek

— Tweetgood Mac (@SnottieDrippen) January 8, 2016
The Gaijin Pot first shared the video on its Facebook page. It has almost 5 million views and over 80,000 shares, with many of the comments slamming the content, but being very impressed with Ili itself.
PRWeek Asia asked Logbar to comment on the advert, but did not receive a response before this story was published.
This article was first published on www.prweek.com