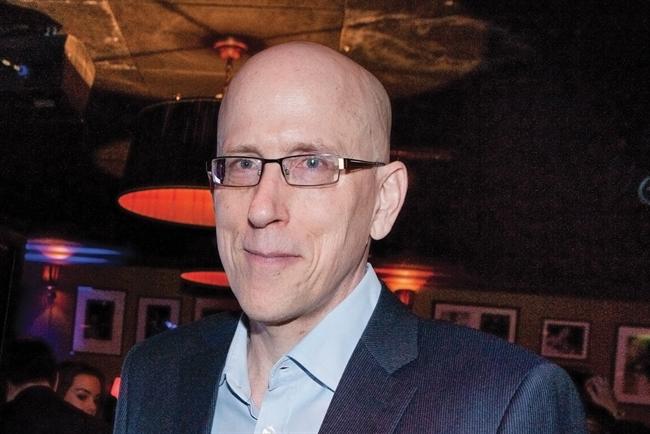 Seiken joined the Daily Telegraph from the US public service broadcaster PBS in 2013, tasked with overseeing the newspaper's editorial strategy.
His arrival resulted in the abrupt exit of editor Tony Gallagher, who went on to become deputy editor at the Daily Mail after a sabbatical working in the kitchen of north London restaurant Moro.
There was talk of Seiken having been sidelined after he moved away from the news room to a more commercially focused role in October 2014.
Seiken's departure was announced in an email to staff this morning, in which he said: "I'm proud of how the Telegraph has become a digital leader, and I'm gratified that the Telegraph has seen such a large growth in its digital audience.
"The company has a great future and will continue to thrive. I wish all my colleagues at the Telegraph the very best for the future."
Upon joining Telegraph Media Group, Seiken described his role to Campaign as needing to be "the polar opposite of traditional Fleet Street", with the emphasis moving from "imperial editors" to "empowering the reader".
He added: "Years from now, when we look back on the media companies that thrived, those that merely survived, and those that perished, the defining difference will be this: Who among us was bold enough to adopt a true digital-native culture?"
Seiken clearly saw his role as the flag-bearer for digital transformation, describing it as "creating a culture that is digitally native in practice as well as theory". By definition, Seiken admitted this approach meant "turning newspaper tradition on its head", with the editor no longer king. A string of senior editorial figures left the publisher within his first year in charge.
He said: "No one person has the skills in print, audio, video, interactives, data, text, mobile, social, SEO, analytics, infographics, blogging, clickthrough rates, click-to-open rates, conversion rates, subscriber rates, bounce rates, time spent, revenue per page, yields, lifetime value, latency, cost of acquisition, content syndication deals, apps, native advertising, acquisition opportunities, computers, phones, tablets, TV monitors, wearable computers, virtual reality goggles, and … the Apple iCerebellum brain implant or whatever technology is coming next".
However, the lack of a traditional, accountable editor was widely lamented across the group when the Telegraph found itself in the cross-hairs in February amid strong accusations it was changing its editorial output for the whims of commercial partner HSBC.
Chris Evans has since emerged as the editor of the Daily Telegraph newspaper and also director of content, overseeing all digital and print output.
The Telegraph also announced today that Matthew Bayley is returning after Easter to the Telegraph from Sky News to take on the role of head of content strategy, having left is job as the newspaper's news editor in 2013.
Murdoch MacLennan, Telegraph Media Group chief executive, said: "We completely understand Jason's regrettable decision to move on to new opportunities now that he has completed his work here.
"He has been a much valued colleague, providing a great deal of input into identifying future strategy for the Telegraph Media Group to ensure we remain a world-class and commercially successful media organisation. We wish him well."
Several staffers have expressed concerns about Seiken behind closed doors in recent months and today one senior executive working for the Telegraph Media Group admitted: "Quite frankly it has been, at times, a tortuous period for both Jason and the Telegraph.
"We're looking forward to moving on from here."