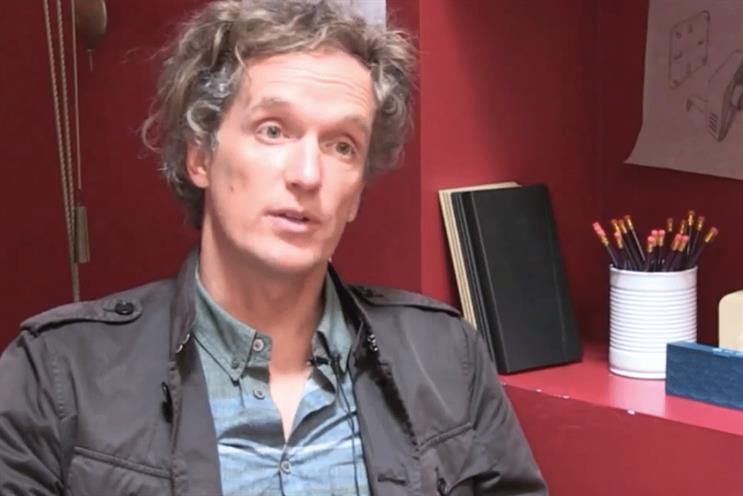 Béhar is a leading force in wearable tech and ethical computing, being both chief creative officer at fitness tracker company Jawbone, and chief industrial designer at One Laptop per Child.
Read more: How Hive plans to 'own' 20 million connected homes
How did the project come about?
Yves Béhar: "I got a call from someone at British Gas. I flew to London and met with a team who were surprisingly very similar with the start-ups I often work with in Silicon Valley and San Francisco.
"The team were very fast on their feet, did a lot of quick prototyping and believed they could do something from the ground up and do it right."
What were the design challenges you faced?
YB: "One of the big challenges for technologies in the home is the fact that we're not looking for screens, and we're not looking for numbers or blinking LEDs. We want [these technologies] to be discreet and to blend in.
"That's how we came about the idea of having the display appear when you want it, that it only appears when you need it."
YB: "It's a bright, beautiful display that is hidden behind a mirrored surface. That was quite a challenge, it took quite a bit of research and manufacturing, and trial and error, but we got to something that's really discreet.
"You only see that bright, vibrant display when you're using it, and in general it just reflects its environment.
"We also had the notion of being able to have different colour frames on the product, so that it works with different decors and can also transform over time."
Given your awareness of how technology can intrude, how do you think our connected future will develop? What might smart home and fitness devices look like?
YB: "I think we're In the infancy of how technology will be something that we're living with 24/7 on our bodies and in our homes. That said, it's a very promising field.
"I think that the things that we are going to learn about our health and our homes, and the products, such as tracking our health and lifestyle, are going to be tremendous.
"We want to be able to control our homes to make the right decisions even when we're not there, and that kind of data, that kind of access and control is going to be the way we live but it is quite different to the way we live today."
---
Recommended