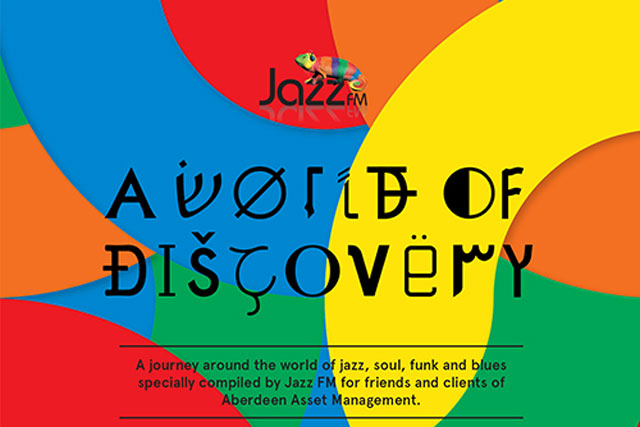 As part of the partnership, the Aberdeen Asset Management-sponsored 'A World Of Discovery' mix CD will be featured in BA's audio entertainment selection on its long-haul flights.
The CD will also be promoted through special tray cards and an advertorial in BA's customer magazine High Life.
Aberdeen Asset Management sponsors 'Jazz In The City,' the Michael Wilson-fronted show every Monday on Jazz FM, and the sponsored CD is being distributed to 30,000 of the investment fund's clients.
The CD includes 12 jazz, soul, funk and blues songs chosen by the Jazz FM creative team to mirror the investment style of Aberdeen Asset Management which strives to uncover new investment opportunities.
The Aberdeen Asset Management CD deal extends Jazz FM's relationship with BA and follows the arrival of the Mishcon de Reya-sponsored 'Jazz Shapers' shows as part of the airline'' in-flight entertainment.
Richard Wheatly, chief executive of Jazz FM, said: "This year's Discovery' CD and BA campaign for Aberdeen is a fabulous example of jazz music enriching a global and growing finance brand. We are excited that British Airways travellers will be able to unwind with a wonderful jazz CD."
Follow @MaisieMcCabe