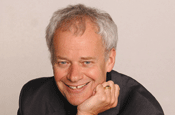 Jazz FM will go live on 6 October on DAB in London, the North West, the West Midlands and Glasgow, as well as parts of eastern Scotland and south Wales.

The population in the areas Jazz FM will reach totals more than 24 million and the station will also be available on jazzfm.com, through Sky and on the BBC and ITV venture Freesat.

Jazz FM was set up in 1990 with Richard Wheatly as chief executive and was sold in 2002 to GMG Radio for more than £40m. In 2004, Wheatly set up TLRC.

The station was subsequently turned into Smooth Radio by GMG Radio last year. And, spotting a gap in the market, for a jazz station after the demise of GCap Media's theJazz, GMG made a licensing agreement with TLRC to manage a new version of Jazz FM, which will air on spare DAB spectrum owned by GMG.