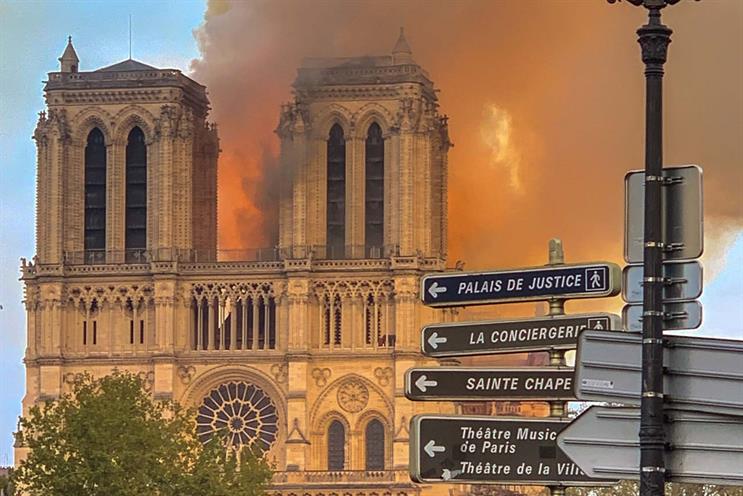 JCDecaux is donating €20m (£17.35m) to the restoration of the Notre Dame, after a fire broke out on Monday night (15 April) and ravaged Paris' historic cathedral.
The French outdoor media owner announced that the family of founder Jean-Claude Decaux decided to make the contribution to support France's heritage.
The €20m is being given by JCDecaux Holding, the management and holding company that is 100% owned by the Decaux family. Meanwhile, JCDecaux SA, the advertising company of which JCDecaux is the majority shareholder, is supporting the cause via a number of non-monetary donations.
Among them are free provision of ad spaces for national and global fundraising initiatives, supplying the French government with "the skills of its creative, architecture and finance teams" and donations from its staff.
JCDecaux joins a number of other high-profile individual and corporate donors that have collectively pledged more than €700m to rebuild the Notre Dame. Among them are L'Oréal, its majority shareholder Bettencourt Meyers family and the Bettencourt Schueller Foundation, which are donating €200m. Others include the Arnault family behind luxury goods group LVMH (€200m), French petroleum group Total (€100m), Société Générale (€10m) and Capgemini (€1m).
Meanwhile, Apple chief executive Tim Cook has said the tech giant would donate an undisclosed sum.