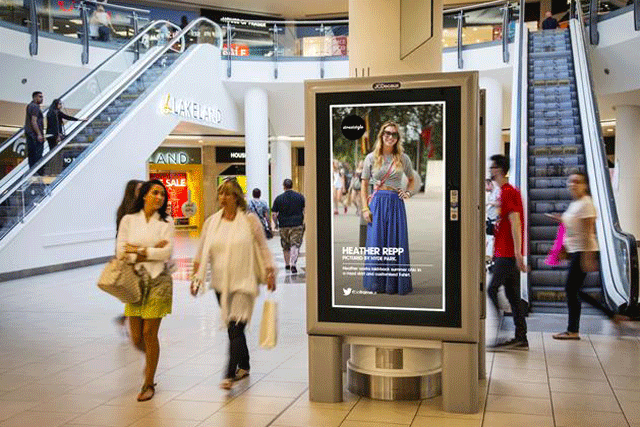 The company claims to be the first UK outdoor company to launch a dedicated content department. The division will focus on putting the audience at the heart of its digital screens.
JCDecaux has created a "beframeus" brand identity for the content on its screens, which will be complemented by a Facebook page.
Guest was previously the director of corporate communications at JCDecaux. Gower was the group design manager.
Recent content created for the new initiative has included a campaign featuring keen curry cooks during National Curry Week last month.
Another campaign featured pictures of "snappy dressers" for the fashion strand StreetStyle to coincide with London Fashion Week.
Guest said: "Our digital screens reach almost 40 per cent of the population so we have the opportunity to do something new and completely different.
"We're going to set up an editorial calendar that will bring engaging content to our audiences as well as providing completely new opportunities for brands, whether that is through sponsorship or advertorial."
The content team will liaise with the newly created futures and content division, comprising Stacey Knight as the director of futures and content, and Lauren Baines as the business director. They will develop commercial opportunities, where appropriate.
David McEvoy, the marketing director at JCDecaux, said: "Content is set to play an increasingly important part of our business, capitalising upon our national digital footprint to create an engaging editorial schedule that also invites audiences to participate and 'beframous'."