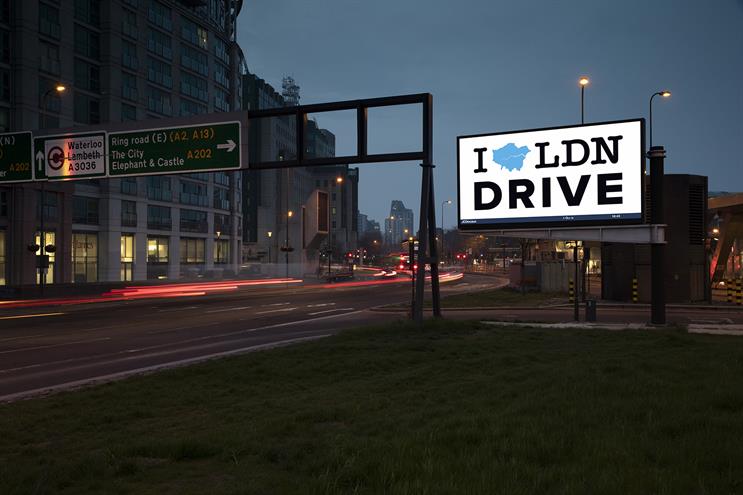 LDN Drive, the capital's largest 48-sheet network, will reach 40% of Londoners each week by delivering 60 million impressions across 120 roadside digital screens in 29 boroughs.
The launch features Campaign as LDN's first brand partner. Using JCDecaux's content delivery platform, LDN Drive will feature the latest curated advertising, brand and media news from Campaign's morning and afternoon bulletins.
Claire Beale, Campaign's global editor-in-chief, said: "It's a great opportunity for Campaign to underline its own brand fame by partnering with JCDecaux for the new LDN Drive premium channel.
"These sites offer us a beautiful new platform to bring the latest Campaign news to our audiences across the capital."
LDN Drive is a data-driven channel using Route (impressions), YouGov (lifestyle), Caci (retail spend) and a new mobile data set that segments audiences based on their movements around London.
JCDecaux has been installing 1,000 digital screens in London as part of LDN – the London Digital Network – described as the "world's biggest" rollout of digital street furniture.
The rollout followed the French-owned outdoor giant's capture of the Transport for London bus shelter contract in 2015, previously held by Clear Channel.
Dallas Wiles, chief commercial officer at JCDecaux, said: "JCDecaux is turning on a new best-in-class, large format, roadside channel for London that delivers mass reach and impact – the core ingredients for creating big brand fame and long-term success, all backed by data and delivered to the brand-first standards detailed in the BranDO charter for digital out-of-home.
"This investment is starting in London because of its importance for brands and follows the launch of our LDN street furniture proposition that also began in London before a national expansion into the key regional cities."