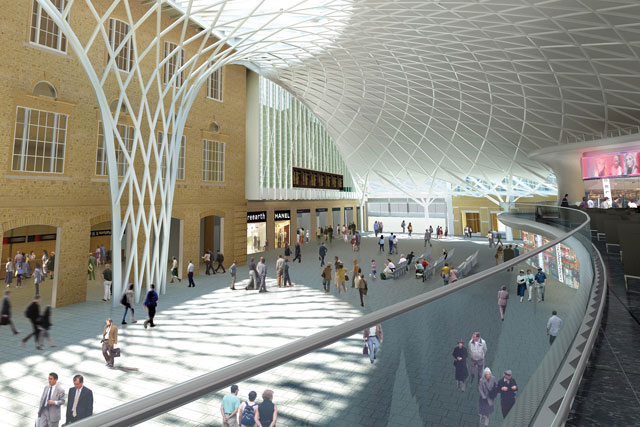 The new national digital footprint will be extended to stations including Newcastle, York and London Marylebone as well as new locations at Manchester Piccadilly, Glasgow Central, Leeds and "key commuter locations" including Guildford, Kingston and Tunbridge Wells.
Its Transvision network will also be updated and overhauled.
This month JCDecaux will launch its offering in King's Cross' new Western Concourse with two Transvision screens and digital six-sheets.
At Waterloo, it will launch two Transvision screens that will work in tandem and a Gateway site to accompany new digital six-sheet sites.
The new offering at Cannon Street will also include large and small format digital screens alongside imposing backlight sites and wall wraps.
Jeremy Male, chief executive of JCDecaux UK said, "The rail audience is at its highest ever, making rail an even more important environment for brands.
"JCDecaux is working with station architects to plan in the media space deploying the 'less is more strategy' that has already been a huge success across our airport portfolio.
"JCDecaux's advertising infrastructure will offer engaging new experiences for brands, benefiting passengers and clients as stations are transformed into retail and travel hubs."
The new investment will also incorporate the creation of five "immersion zones", which will include "high-flow passenger thoroughfares comprising giant wall wraps, floor media and digital screens where advertisers can 'own' part of the passenger journey," according to JCDecaux.
The zones will be at Stratford Regional (linking to Westfield and the Olympic Park), Euston Victoria, St Pancras and Waterloo.
Follow Mark Banham on Twitter @Banham72