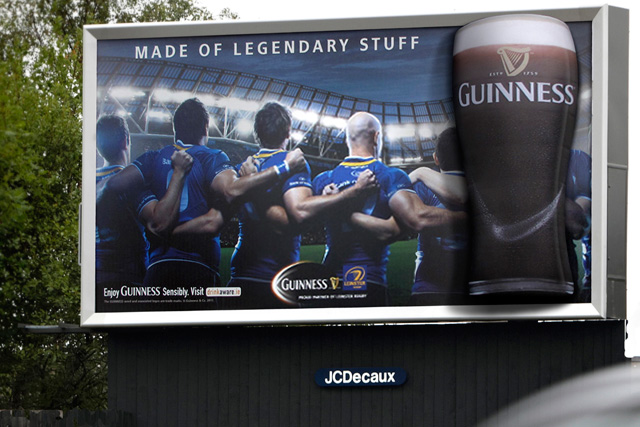 JCDecaux claimed that due to cheaper production costs, the new product will transform the cost of spectacular advertising, enabling clients to book 50 3D billboards for the cost of 10 traditional 3D specials.
According to JCDecaux, PosterProps are inflatable, easier to transport, can be mass produced cheaply and can also be used on wallwraps as well as billboards. The product can form complex shapes including food, drink, confectionery and electronic goods.
As yet, Guinness is the only brand to have trialled this new medium with JCDecaux in the UK, using it to display a pint in 3D. 7UP recently ran a campaign using the medium in the US in April this year.
Sam Bird, director of productions and creative solutions, said: "This is about creating, big, bold Outdoor spectacular campaigns that are simply unmissable. This high-impact 3D product will enable clients to bring their brands spectacularly to life on the streets, amplifying their wider Outdoor campaigns.
"Airvertise are our official Out of Home (OOH) UK partner and we are delighted to be working with them to facilitate national specials campaigns and to open up the specials market to even more clients."
Airvertise was founded in 2010 by the inventor Richard Mark Peter and Tony Gearty (co founders and co-directors of the company).
Tony Gearty, chief executive of Airvertise, said: "We are delighted to have teamed up with JCDecaux which means that clients can now have several 3D adverts for the same investment they would previously have paid for just 1 hard-format 3D prop."
Earlier this month, JCDecaux digitised all of its poster sites on the Cromwell Road, calling it "The Cromwell Road Digital Gateway".
In July, the company hired ex-BAA ad chief Juan Perez to be its new director of retail, replacing Steve Arnold.
Follow @nickbatten2