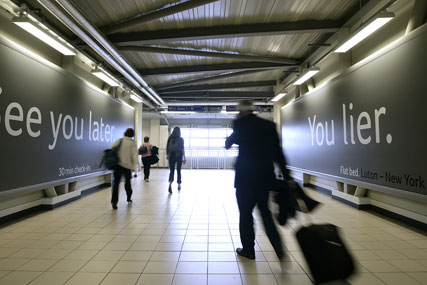 JCDecaux Airport has managed the outdoor advertising, including exterior 48-sheets, interior six-sheets, digital screens and wraps and experiential activity, at London Luton since 2000.
As part of the new contract JCDecaux will introduce digital panels into the departure lounges and large format digital screens elsewhere around the airport.
Elliot Renton, finance director of London Luton Airport, said: "Our partnership with JCDecaux has proven to be successful and will grow along with the advertising proposition.
"The introduction of digital platforms, will not only provide great advertising opportunities, but will facilitate enhancements to Airport signage."
Outdoor media at London Luton will be sold alongside the Eurotunnel as well as the BAA contracts for Heathrow Airport and the Heathrow Express, Glasgow Airport, Edinburgh Airport and Aberdeen Airport which JCDecaux retained in May.
Julie France, managing director of JCDecaux Airport UK, said: "JCDecaux Airport will introduce the very latest in digital advertising technology to London Luton, maximising advertising revenue for local and national advertisers and enhancing the passenger experience."