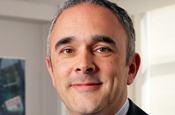 The system will cut the time from the point of receiving agencies' artwork to posting up an ad campaign by 24 hours to two days, as part of the company's drive to take market share from press.
Called Fast Forward, the system enables creative agencies to send artwork direct to the unit via a live link where printing specifications, formatting and colour calibrations are automatically checked.

The unit then sends the creative work straight to JCDecaux's nationwide network of printers. The formats include back-illuminated Première sites, Hi-Definition recyclable posters and six-sheets.

The outdoor company's new system will mean much more flexibility for last-minute, short-term or time-sensitive campaigns.

Spencer Berwin, the managing director of sales for JCDecaux, said: "By investing in this high-tech new system, JCDecaux is sending a message to advertisers, that we can take campaigns right up to the wire and still print and post them on time.

"While digital has been the catalyst for outdoor's ability to take last-minute campaigns, our traditional formats can now provide enormous flexibility, ideal for time-sensitive campaigns."