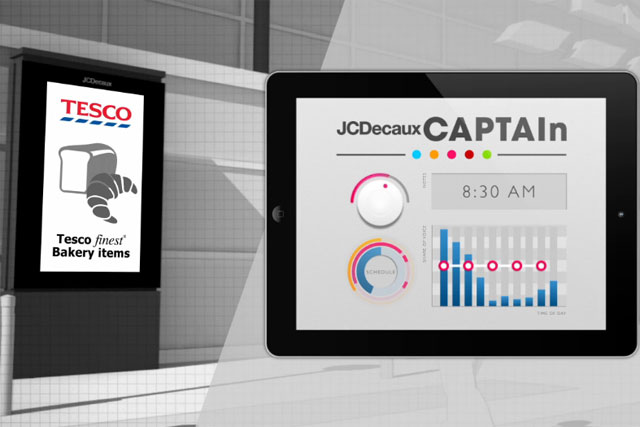 The scheduling system, called CAPTAIn SmartScreen, will use Dunnhumby insight to help brands schedule advertising messages to shoppers across the UK.
It will automatically increase or reduce the frequency of display according to the data in order to show creatives at optimal times.
Chris Felton, the head of agency marketing at JCDecaux, said: "There may be certain times of the day or month when product sales are at their highest. So we can work with brands to figure out when this is and we can then target relevant groups shoppers based on those findings."
The outdoor industry has long talked about moving away from trading posters and digital sites on a panel basis and JCDecaux hopes that SmartScreen will be part of a move towards delivering campaigns based on a clients' target audience.
SmartScreen research found the sales uplift by digital screens is nine per cent higher than non-digital posters at supermarkets.
Following the launch of the SmartScreen network at the 400 Tesco stores nationwide next month, JCDecaux will seek to expand the service to its other digital sites.