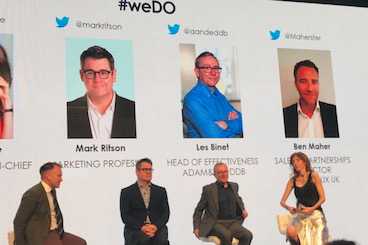 The charter, launched today at the IAB Digital Upfronts, aims to bring about more accountability, viewability, measurability, transparency and brand safety to the sector.
To ensure accountability, JCDecaux will ensure its metrics and measurements are independently verified by PwC and it will provide a quarterly compliance report to ensure transparency.
JCDecaux's sales and partnership director, Ben Maher stressed the need for transparency across the industry and warned of the pitfalls of broader digital advertising.
Maher said: "We have to ensure digital out-of-home doesn't fall into the pitfalls of digital media. We can bring comfort to brands as we're not clocked in secrecy as outdoor is played outdoor in public."
When it comes to automation, JCDecaux has launched it a new external smartsuite platform, SmartBRICS, which allows advertisers and agencies to place their own DOOH campaigns for the first time.
The platform has been used internally for the past two years but from today will be available to external users through an API. Users will now be able to plan, budget and create their own campaigns based on the platforms in-depth rules and filters on its dashboard.
Speaking on a panel at the Upfronts hosted by Campaign's global editor-in-chief Claire Beale, Maher said that automation will not lead to a cut in jobs but a growth in jobs with more specialists needed.
Also speaking on the panel was Adam & Eve/DDB's head of effectiveness, Les Binet, who said such automation in the sector would also free up creativity. He commented: "We tend to think automation dispenses with the human element but it actually frees up creativity, which is very important for getting an emotional response."
Binet cited emotional responses, especially using video, as one of the most effective forms of advertising, along with fame and a broad reach, stressing the importance of brand-building over short-term sales activation, such as targeting. However, Binet said the highest effectiveness rate and profits came to those who spent 60% of brand building and 40% of sales activation.
He said: "Brand building makes activation work better. Reach is more important than targeting. The smart approach is to talk to everyone that buys that category."
Out-of-home has proved to be one of the most effective mediums according to Binet, who said the medium, not only doubled the chances of fame for a brand but with the support of digital has double the sectors effectiveness.