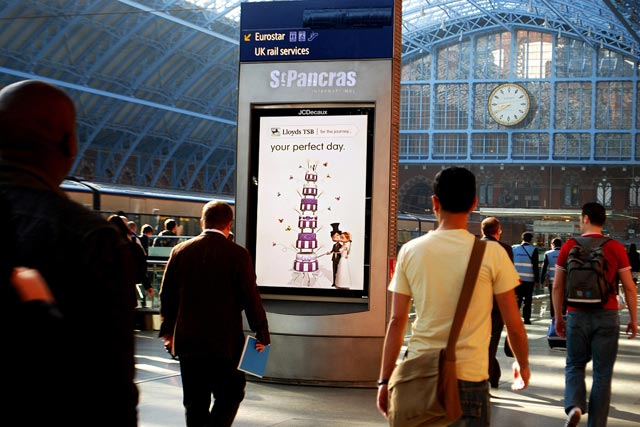 The five-year contract was awarded following a competitive tender against other undisclosed outdoor media companies.
The three stations, which are owned and operated by railway owner High Speed 1 (HS1), are set to play a key role during the London 2012 Olympic and Paralympic games, when high-speed Javelin trains will transport spectators from the UK and Europe to London.
Wendy Spinks, head of revenue development at HS1, said: "We are very impressed by JCDecaux. They share our vision for these three key stations.
"High Speed 1 speeds the journeys of millions of people each year and it is important that our advertising estate reflects the quality of our operations with the very latest technology."
Jeremy Male, chief executive UK and northern Europe for JCDecaux, said: "This is a unique and important rail advertising contract to have secured, that will provide advertisers with an essential gateway to the London 2012 Olympics and beyond.
"This is also a great opportunity for brands to work with us to deliver 'spectacular' and digital advertising that will dominate the three most important rail hubs during the Olympic Games."