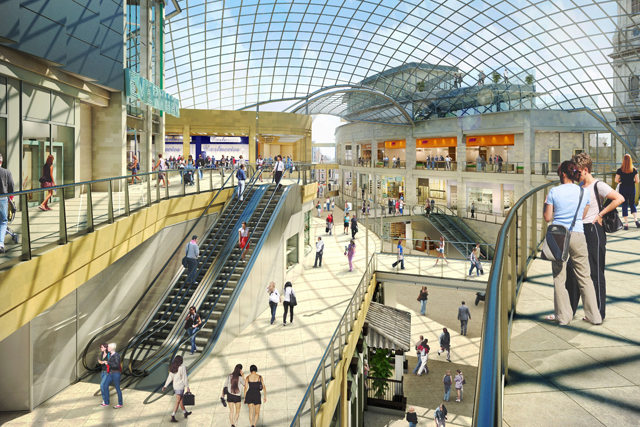 JCDecaux's rival Clear Channel, which recently won a contract for Westfield's regional shopping centres, is understood to have made a bid for the contract.
Trinity Leeds is thought to be the only major large-scale retail and leisure destination that will open in 2013 and from spring 2013 JCDecaux will sell advertising on 22 digital six-sheets inside the centre.
The centre will house Mango, H&M, Topshop, Fossil, and Marks & Spencer, amomg others, as well as restaurants from D&D, Yo Sushi, Giraffe and Carluccio's and the first Everyman cinema outside London.
Sean Curtis, portfolio marketing manager for Land Securities, said Trinity Leeds would establish the city as one of the UK's top four retail destinations, "just behind London's West End, Glasgow and Birmingham".
Curtis said: "We are delighted to be working with JCDecaux to maximise opportunities for brands through their state-of-the-art digital advertising portfolio in our flagship new retail centre."
JCDecaux has the contract to sell outdoor advertising in more than 70 shopping centres across the UK, including Bluewater, Lakeside and the Bullring.
With the addition of Trinity Leeds, 29 of JCDecaux's malls will have digital screens.
Spencer Berwin, managing director, sales, JCDecaux, said: "Trinity Leeds is set to transform shopping in the North, with our all-digital advertising network engaging shoppers in this major new retail and leisure development.
"Our high-quality digital screens will offer brands huge flexibility to communicate with audiences, with time-sensitive and content-rich campaigns enhancing the shopping experience."
Follow Maisie McCabe on Twitter @MaisieMcCabe