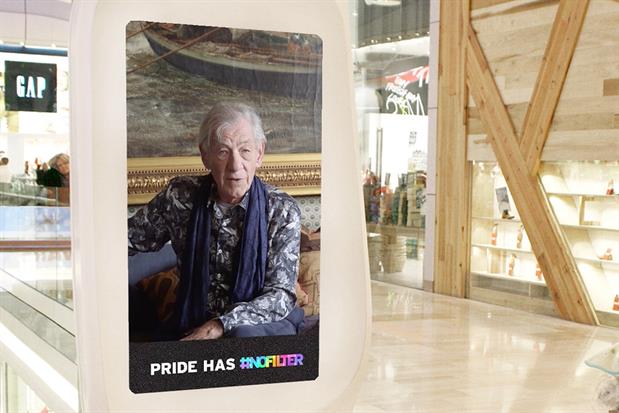 The French company beat the incumbent, Exterion Media, in a competitive tender for the eight-and-a-half-year contract, which is thought to have attracted a number of OOH companies.
Westfield London and Westfield Stratford City contain 180 digital screens and deliver 52 million digital weekly viewed impressions, according to Route 27 data, cited by JCDecaux.
Industry sources estimated the contract for the interior of the malls could be worth close to £75m over the length of the deal.
Exterion Media, formerly known as CBS Outdoor, won Westfield London in Shepherd's Bush in 2008 and added Westfield Stratford City ahead of its 2011 opening in a ten-year deal.
The owner of the shopping centres was recently bought by larger European property business Unibail-Rodamco.
Jean-Francois Decaux, co-chief executive of JCDecaux, said: "This win cements JCDecaux's position as the number one in mall advertising in the UK and the leading provider of digital screens in all the major retail areas of London."
Paul Buttigieg, director of commercial partnerships, shopping centre management at Unibail-Rodamco-Westfield, said: "JCDecaux brings the scale, digital expertise and data insight to understand our audience and to develop our offer further.
"This partnership with JCDecaux will give advertisers a new opportunity to reach influential and affluent audiences at multiple touchpoints in London and will benefit Westfield shoppers with relevant and engaging advertising content on the screens."
JCDecaux is the world's largest OOH company, with more than 35% of the UK market, ahead of Exterion Media and Clear Channel.
Radio group Global stunned the OOH sector by making a double acquisition of Primesight and Outdoor Plus in September to create the fourth biggest player in the UK.
Another OOH rival, Ocean Outdoor, plans to list on the UK stock market in a sign that investors are interested in the potential for programmatic and digital out of home (DOOH).
Ocean Outdoor manages the exterior sites for the Westfield malls.
Ian Whittaker, analyst at investment bank Liberum Capital, said in a note to investors about JCDecaux last week: "The evidence from highly penetrated markets such as the UK and Australia shows that offering digital OOH increases OOH's share of the market."
Whittaker added: "We think there is a significant opportunity as advertisers look for digital advertising that is deemed to be brand-safe and not prone to bot traffic.
"We also think there is a future, potentially large opportunity for JCDecaux to tap into the SME market, which is the bedrock of Facebook's and Google's advertising revenues."