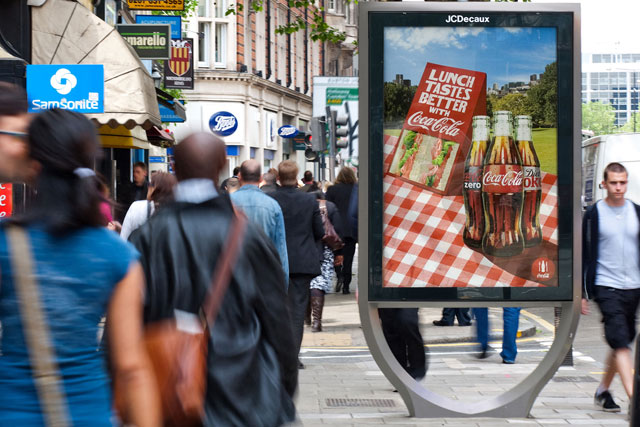 The sites are subject to planning permission. JCDecaux intends to install free-standing scrolling six-sheet panels with four faces each across locations in the borough, the home of Borough Market and the South Bank.
The scrolling six-sheets are part of a new contract and do not affect the bus shelter contract held by Clear Channel Outdoor.
Barrie Hargrove, councillor and cabinet member for transport, environment and recycling at Southwark Council, said: "In the context of unprecedented budget cuts, we have to be on the look out for new ways of generating revenue.
"This contract with JCDecaux will provide Southwark residents with a welcome source of revenue, boosting our services across the borough."
JCDecaux's network of six-sheets spans 27 cities, including Manchester, Birmingham, Glasgow, Southampton and Nottingham as well as 21 London boroughs.
Spencer Berwin, managing director, sales, JCDecaux, said: "This contract will strengthen JCDecaux's six-sheet coverage and provide advertisers with new access to audiences in the heart of the capital.
"The panels will also fund services in the borough, underlining the key role advertising can play in delivering value for our partners."
Former Absolute Radio ad director Paul Carolan has recently started at JCDecaux in the new role of commercial director. He will be tasked with augmenting and improving JCDecaux's offer to brands and agencies.