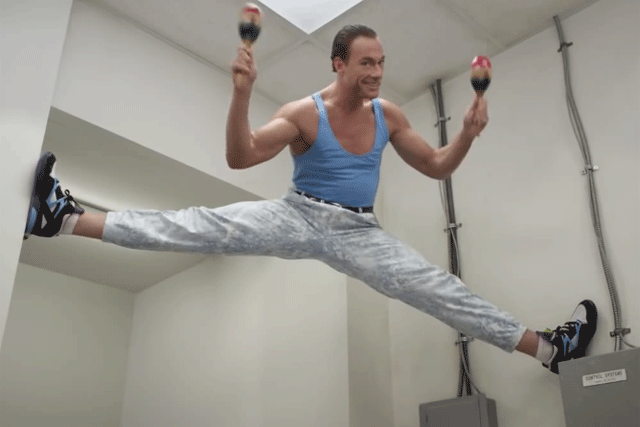 Action film stars who made their name in the 1980s have no trouble finding roles these days, as long as they are willing to play to their ironic appeal.
None have done this better in commercials than Jean Claude Van Damme, who has swapped earnestly taking out legions of villains in movies for flexing his muscles (from Brussels) with knowing grin.
Campaign takes a look at some of the actor's finest work for brands.
GoDaddy "the baker"
Agency | Deutsch New York
Copywriter | James Cowie
Art director | Richard Kolopeaua
Director | Steve Miller
Production company | Radical Media
Sony Pictures "DVD amnesty"
Agency: Iris Sydney
Copywriters | Jasun Vare/Tom Hoskins
Art director | Tom Hoskins
Virgin Mobile (France)
Advertising Agency | Hémisphère Droit
Art director | Etienne Batard
Copywriter | Christophe Lafont
Production Company | Quad Productions
Directors | Éric Tolédano and Olivier Nakache
Volvo Trucks "the epic split"
Agency | Forsman & Bodenfors
Copywriters | Bjorn Engstrom and Martin Ringqvist
Art directors | Anders Eklind and Sophia Lindholm
Director | Andreas Nilsson
Production company | Folke Film
Coors Light "frozen"
Agency | VCCP
Copywriter | Charlie Hurst
Art director | Eddie Fisher
Director | Simon Cole
Production company | HSI