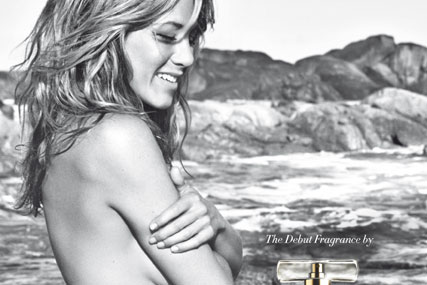 The fragrance, Jennifer Aniston, was widely reported as being called Lolavie in the original campaign. Flacon pictures carried the name but a spokesperson for the actress said the perfume was always going to be named Jennifer Aniston and the Lolavie name was just a rumour.
An ad for the perfume ran in the Evening Standard yesterday (Tuesday 20 July).
The actress will be in the Harrods Georgian Restaurant for a signing event from 1pm today. The fragrance is available in three sizes – 30ml priced at £23, 50ml at £29 and 85ml at £36.
The list of celebrities who have released their own perfumes is long, from Victoria Beckham and Sarah to Jennifer Lopez and Jordan.
Just last week, it was reported that pop star Lady Gaga was in the process of developing her own "unusual" fragrance.