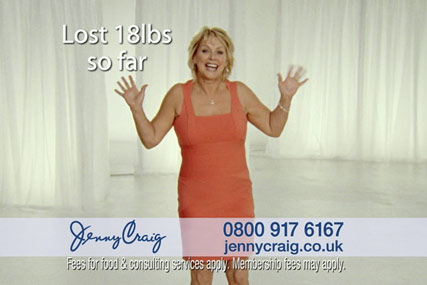 The incumbent, Mindshare, is not repitching for the business, and the company has shortlisted agencies including Initiative, Maxus, Arena Media and the7stars.
Jenny Craig, which spends £2 million on UK media, operates a weight-loss programme through one-on-one consultations or phone support at home and has an established following in the US, Canada and Australia.
The review comes as Nestlé hopes to establish the brand in Europe as a serious competitor to WeightWatchers. It launched its UK and France businesses 12 months ago.
The bulk of Jenny Craig customers are women in the US. The brand has made use of female celebrities, including the US actress Kirstie Alley, in its TV advertising.
In the UK, it has run advertising featuring the TV presenter Cheryl Baker.