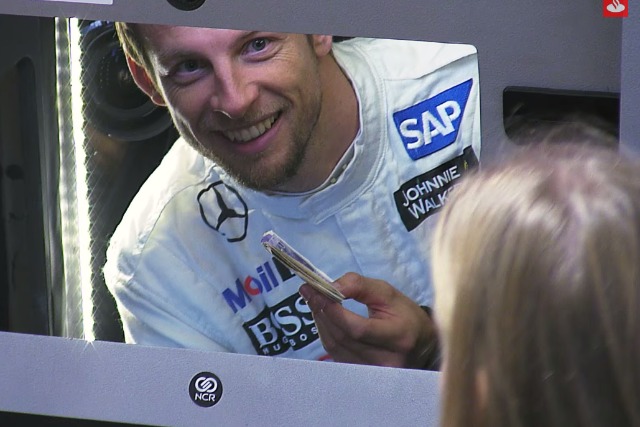 The stunt saw Button hidden inside an ATM at the bank, surprising customers with a £100 cash 'secret Santa gift' and a Christmas hamper when they succummed to the mystery 'press the Jenson Button' button on the screen.
Agency WCRS created a YouTube film as part of the activity.
"He's genuinely a decent bloke who likes to have a laugh, so he jumped, or rather crouched at the chance to get involved with a light hearted bit of fun with Santander's customers," said Billy Faithfull, executive creative director.
Client: Santander
Agency: WCRS
Executive creative director: Billy Faithfull
Creative: Howard de Smet
Read next