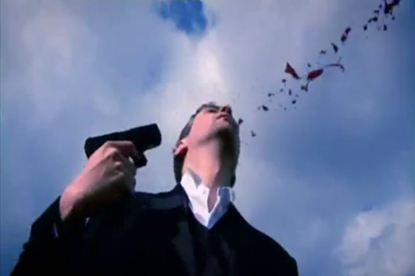 The regulator received 50 complaints about the episode, which aired before the 9pm watershed on 2 August, and featured a mock advertisement for the VW Sirocco created by the presenters Jeremy Clarkson and James May.

Ofcom has ruled that there was no editorial justification for the inclusion of the scene, which featured a man shooting himself in the head.

It said: "Top Gear is an established entertainment programme… many viewers – including some adults watching with children – would not have expected such as violent scene to appear."

Top Gear ran the spoof commercial after VW's ad agency, DDB London, approached the show's producers with the idea.

The BBC dropped the scene from a repeat showing of Top Gear at 7pm the following day. In its response to Ofcom, it justified the original use of the scene by indicating that the Ofcom Code does not preclude the depiction of all violence before the watershed and also argued that the "comic exaggeration" of the sequence limited its impact.

However, Ofcom concluded that the BBC also breached its rules because the broadcaster did not provide any information indicating the "disturbing nature" of the content before it aired.