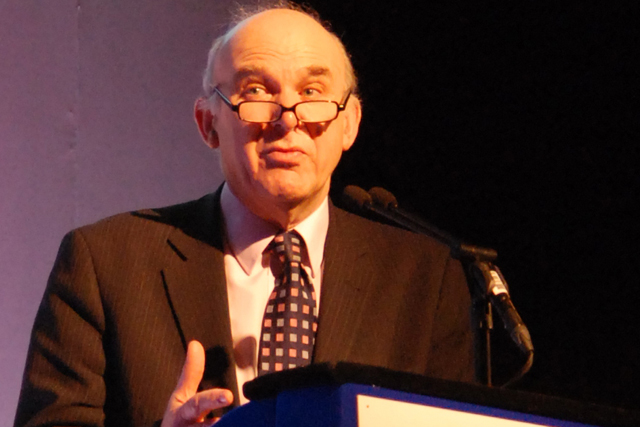 As business secretary, Cable had a legal responsibility to make an impartial decision on News Corporation's £8bn bid to buy out the 60.9% of BSkyB that it does not already own.
However, after his astonishing revelation to an undercover reporter that he had "declared war" on News Corporation's boss Murdoch's plans to take over all of BSkyB, Cable has now been stripped of all responsibility for media policy.
Hunt, the Conservative secretary of state for Culture, Olympics, Media and Sport (DCMS) will now assume Cable's responsibilities for competition and policy issues relating to media, broadcasting, digital and telecoms.
News Corp is the major shareholder in BSkyB and currently owns 686,021,700 shares, representing 39.1% of BSkyB's issued share capital.
In October, a letter to Cable, signed by representatives from the Telegraph Media Group, Trinity Mirror, Guardian Media Group, Channel 4, BT and, controversially, the BBC, tabled concerns for media plurality in the UK.
The following month, Cable issued an intervention notice on News Corporation's proposal to buy the remainder of BSkyB, on the basis of the submissions and information he had received regarding the proposals.
Sky is currently awaiting the result of Ofcom's investigation into whether the deal could harm media plurality in the UK. A decision is expected before the end of the year.
Cable had to subject any potential deal to the media plurality test, designed to ascertain if rival newspapers and broadcasters were substantially placed at risk of cuts or closure following the acquisition that would result in restricting democratic debate.
Yesterday, the European Commission ruled a full merger between News Corporation and BSkyB would not weaken competition in the UK.
BSkyB was formed by the merger of Murdoch's Sky Television with rival British Satellite Broadcasting in 1990, after both satellite TV companies suffered huge losses.