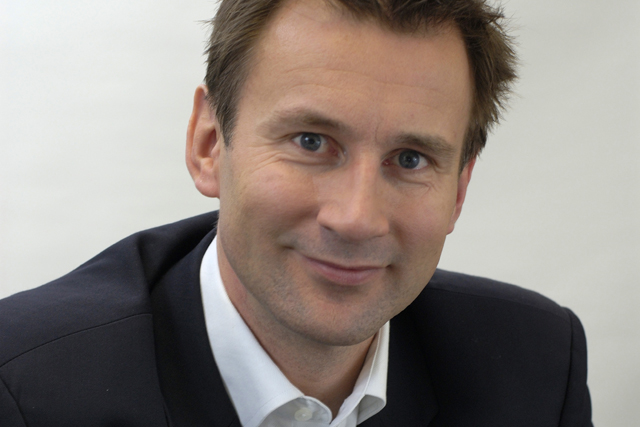 The Office of Fair Trading had already been looking into the deal, which was finalised at the end of June for an estimated £50m to £70m. Global had hoped it would be fast-tracked to the Competition Commission.
However, Hunt's intervention means he will now make the decision as to whether to send it to the commission.
Hunt said: "On the basis of the information available to me, I have decided that under all the circumstances and, in particular the concentration of ownership which will occur in some parts of the UK, the merger may be relevant to the issue of plurality, particularly in those areas... I am therefore asking Ofcom to prepare a report advising me in greater detail about plurality.
"In addition, the legislation requires that OFT produces a report on the competition and jurisdictional aspects of the transaction, notwithstanding that the merged parties [Global and GMG Radio] have indicated they would like a fast-track reference to the Competition Commission."
Hunt has requested the OFT to advise him by 28 September, giving the same deadline to Ofcom to submit its report to him.
He said: "When I receive the Ofcom report I will consider their independent advice carefully before deciding whether the matter should also be referred to the Competition Commission for a more detailed investigation of the plurality concerns."
Ofcom has opened a consultation today with a closing date for submissions of Friday 17 August and the OFT is expected to open one imminently.
GMG Radio's two main network brands are Real Radio and Smooth Radio. Real Radio is a network of stations covering the central belt of Scotland, the North-East of England, Yorkshire, the North-West and Wales. Smooth Radio's heartlands are London, Glasgow, Manchester, the North-East and the Midlands.
Global's rivals claim the enlarged Global Radio would have a dominant share of commercial radio listening in Glasgow, Birmingham, Cardiff and Manchester.
Ofcom will consider content types, audiences, media platforms, control of media enterprises and future developments in the media landscape.

A Global Radio spokeswoman said: "Global note, with interest, that the secretary of state has asked Ofcom and the OFT for submissions on a public interest intervention following the recent acquisition of GMG Radio.

"We have already submitted a detailed paper articulating our views and opinions on this subject to the relevant authorities."