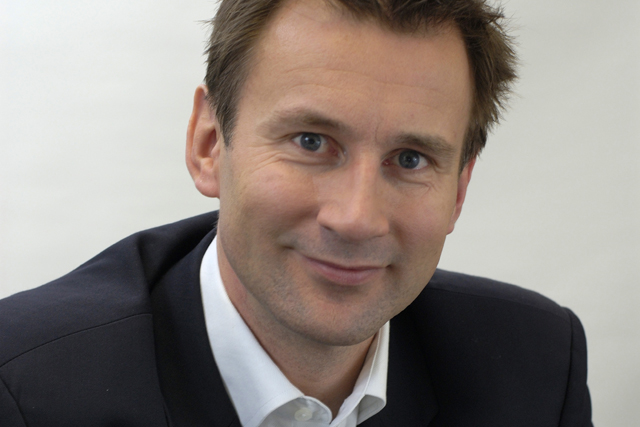 Miller has been also appointed minister for women and equality, succeeding Theresa May.
A Conservative MP who was previously parliamentary under-secretary of state for work and pensions, has a marketing background.
She was an executive at Grey Advertising between 1985 and 1990 and a marketer at Texaco between 1990 and 1994, returning to Grey for a second spell between 1994 and 1999.
While a board director at lobbying and PR firm The Rowland Company between 1999 and 2003 Miller raised eyebrows at PR Week when she appeared as a member of the public in a Tory Party political broadcast as a favour to an "old friend".
She was elected MP for Basingstoke in 2005 and worked as a shadow education and then family minister before the Tories entered the Coalition Government.
She served as vice-chair of the all party advertising group between 2005 and 2010.

As health secretary Hunt replaces Andrew Lansley, whose wide-ranging reforms of the National Health Service have been widely criticised. Lansley is moving to the position of leader of the house.
Hunt was shadow culture secretary from 2007 and he was appointed as the culture secretary in the Collation Government in May 2010.

The issue that has dominated Hunt's tenure has been his handling of News Corporation's bid to buy the 60.9% of BSkyB it does not already own, which materialised in summer 2010.

Hunt came under pressure following accusations of bias towards News Corp, but survived with the backing of the prime minister David Cameron.
In June this year the DCMS scrapped its planned communications green paper in favour of a number of policy seminars, saying a "root and branch" reform of communications legislation was not required.