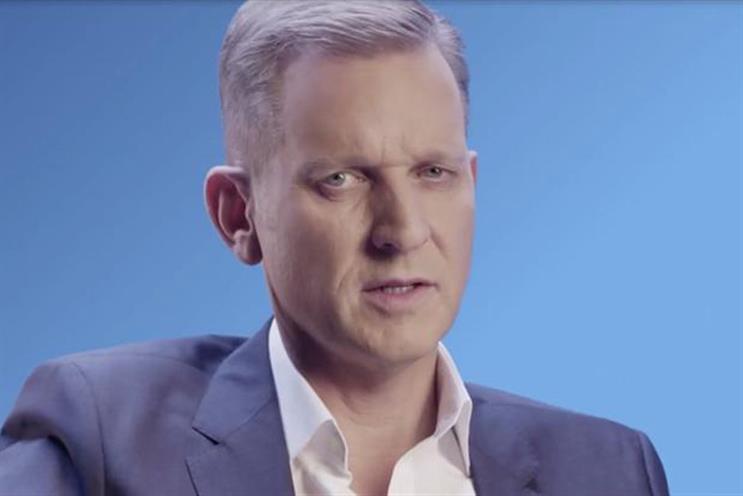 It is the first time Kyle, who is famous for his eponymous, confrontational daytime TV talkshow, has endorsed a consumer brand.
Kyle said: "I am not going to put my name to anything and everything but racing is different. Apart from our kids, racing is mine and [his wife] Carla's number one passion."
He is featured in a range of Racing UK marketing including TV and press ads and direct mail.
The festival, in which Kyle hopes to have a couple of his horses running, runs from 10 to 13 March. He will also appear as a pundit on Racing UK during the four days.
Racing UK's director of marketing, Clive Cottrell said: "Jeremy has had countless offers to work with other brands but Racing UK appealed as we're a well-known and respected organization, which returns all its profits to the sport."
---
Recommended