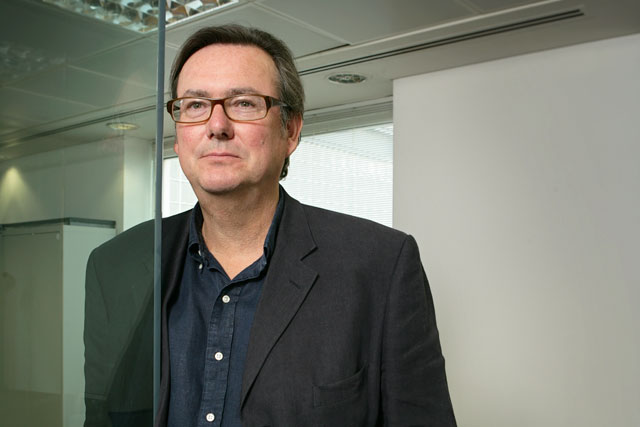 Sadly, Jerry Hill has either disposed of or redeployed the services of Stef, his loyal representative on earth for many years, presumably meaning that he has had to learn how advanced the modern-day telephone exchange has become since he was a lad. That leaves two stuck with the trappings of a bygone era (you probably know them, so I won't name them).
Since joining Rajar as its chief executive last September, Hill's phone line will have been rather busy as he sought to thrash out some consensus from its stakeholders over the future of its audience measurement system. It's an incredibly politically charged issue, given how the fortunes of the commercial radio stations and their share of the £500 million-plus of radio ad revenue depend upon it looking credible.
And even those with only a passing interest in the vagaries of radio audience measurement can't have failed to notice that over the past decade, this hasn't always been the case.
The issue of memory-based paper diaries, upon which the methodology of radio measurement is based, has periodically flared up and has always looked rather anachronistic when compared with more technologically based systems. In 2004, Kelvin MacKenzie, then the owner of talkSPORT, memorably took Rajar to court claiming that its "fatally flawed" methods were costing him more than £60 million a year. He lost the case.
However, Hill has now sanctioned the limited use of online diaries by those on the Rajar panel. From next month, in a trial, one-sixth of respondents will be able to fill their diaries this way.
It's not quite the wholesale change that some sections of the industry - media owner, agency or, indeed, MacKenzie - will have wanted, but it still marks a remarkably progressive move from a sector that has appeared slow to move with the times for fear of upsetting the apple cart.
Hill appears modest about his part in the change (see page 23). And, to be fair, online measurement might not be the panacea for research that some hope, given that online sometimes fails to generate the same levels of accuracy as telephone and face-to-face interviews. Anecdotally, online surveys are filled in at a far quicker rate than those on paper, suggesting that Rajar might be right to be cautious in the way that it is testing the waters.
Nonetheless, as a nod to modernity, the online diaries are as significant to the radio industry as learning to place telephone calls must be to Hill.