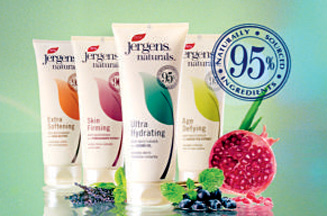 Jergens' owner, Kao Brands, is backing the launch of its range in the UK with a £5m marketing drive, making it the UK's second-biggest bodycare advertiser. In 2008, market leader Dove spent just under £6m on advertising, according to Nielsen Media Research.
The Jergens campaign will aim to position the range as a mass-market alternative to pricier natural products for 18- to 49-year-old women.
The TV activity was created by US agency Kirshenbaum Bond & Partners.
The products are available in Superdrug, Morrisons, Sainsbury's, Asda and Tesco and carry the strapline '95% natural for 100% performance'.
Jergens, which was established more than 100 years ago, is a leading bodycare brand in the US.
Kao Corporation, the Japanese umbrella company for Kao Brands, is a major player both in its domestic market and the US. Until now, it has had only a small presence in the UK, where it owns premium haircare range John Frieda and skin cleanser range Biore.
Kao has said that it believes the recession will generate business for lower-priced brands, and is aiming to establish itself in the UK market.